TGIT! Game Updates for April 9, 2020
Happy Friday Thursday everyone!
As you might have noticed, the TGIF is posting a day earlier than normal today. This is because tomorrow is Good Friday and the Kano HQ will be closed, in absentia, to observe the holiday.
We'll still be monitoring the games as always to make sure your long weekend gaming goes off without a hitch, but there might be a longer than normal delay in responding to Support tickets.
With that said, let's jump into what's new this past week in gaming news:
In Game Events!

Tomorrow, April 10th at 9 am Pacific, the Easter Sale kicks off! Make sure to check it out to nab yourself all sorts of sweet deals before it ends on April 12th.

The Vigilante League is taking their particular brand of justice to the streets in Mob Wars: LCN this weekend! In case you missed it, all during this Raid event we will be giving away FREE Raid Passes! 
Head on over to the Raid tab on the Boss page and claim your free Pass. You can do this an unlimited amount of times over the weekend - provided you manage to kill the Bosses you open - so get in there and start Raiding!

And as a final note, the Crafting recipes have been released for Saint Petersburg in LCN, closing off that Location. Keep your eyes peeled for where you'll be traveling next!
Loyalty Point Refresh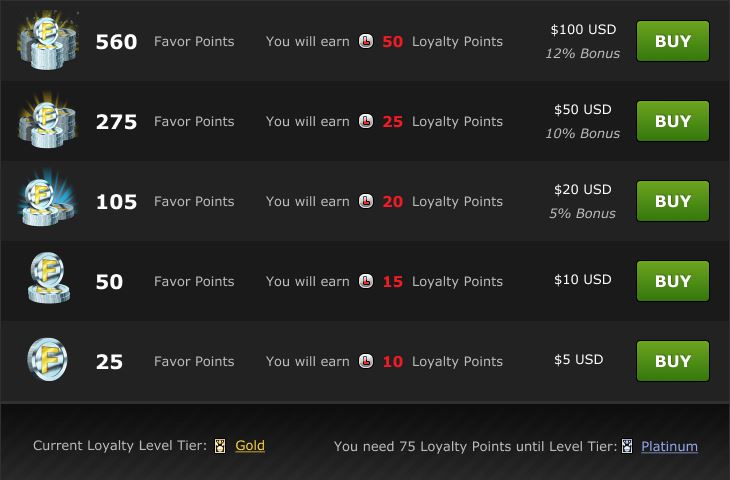 The Loyalty Point system has been in our games for a very long time, but if you don't know what you're looking for it's kind of hard to find. We're aiming to fix that up and give a bit more visibility into how you're progressing.
Starting this week on desktop we'll be bringing the Loyalty system more to the fore by adding in how many Loyalty Points you get when buying Favor Points as well as adding your current and next Loyalty tier on the bottom of that page. Clicking that panel will take you to the Loyalty page directly.
In addition to that, we'll be adding the Loyalty Point system to our mobile apps with a future update! This feature has so far not been accessible on the apps and this update looks to change that. Keep an eye on future TGIFs for the announcement.
And if that wasn't enough, we're also going to be refreshing the available Loyalty items in Mob Wars: LCN, Viking Clan and Pirate Clan next week so save your Points! 
Next Week's Admin Blitz Event

Next week, we'll be holding an Admin Blitz in Viking Clan! If you're around on the following date, make sure to drop by and nab some sweet cash off of some Kano folk:
Tuesday, April 14: Viking Clan server 1 @ 3:00 pm Pacific and Viking Clan server 2 @ 3:30 pm Pacific.
Frozen User Count:
5
Lame Joke of the Week:
How do you make Easter easier?
Put an "i" where the "t" is!