TGIF! Game Updates October 7, 2022
The crisp autumn air, the leaves changing colours - Happy Friday, players! Autumn is here.

October is upon us and this weekend is a long-weekend / holiday weekend here in Canada (Thanksgiving Weekend) - As such, the Kano office will be closed on Monday October 10th so that we can take some time to spend with our families, enjoying good food and showing gratitude. We also want to express gratitude to all of our players!

On Monday, you'll still be able to email us directly, but ticket responses will take slightly longer than usual. Thanks in advance for your patience. There's a lot to cover this week, so let's dive right into it!

In-Game Events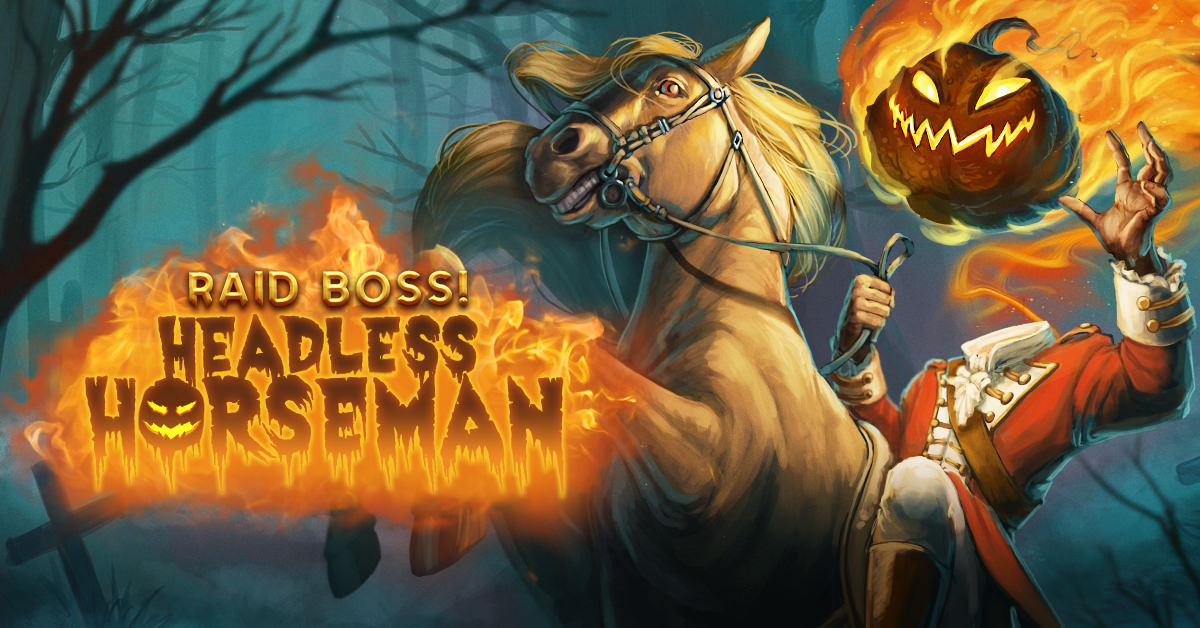 Pirates, with the crisp autumn air comes an eerie, almost-ominous silence. You can hear every deadly hoof making contact with the frosted leaf-covered ground, as the next Raid Boss barrels towards you. Watch out! This week's terrifying Raid Boss is the Headless Horseman in Pirate Clan. This will not be an easy fight but if you think you've got what it takes, you may just earn yourself a unique Mythic drop!

Log-in TODAY to take part, but whatever you do, don't look the Headless Horseman in the eye..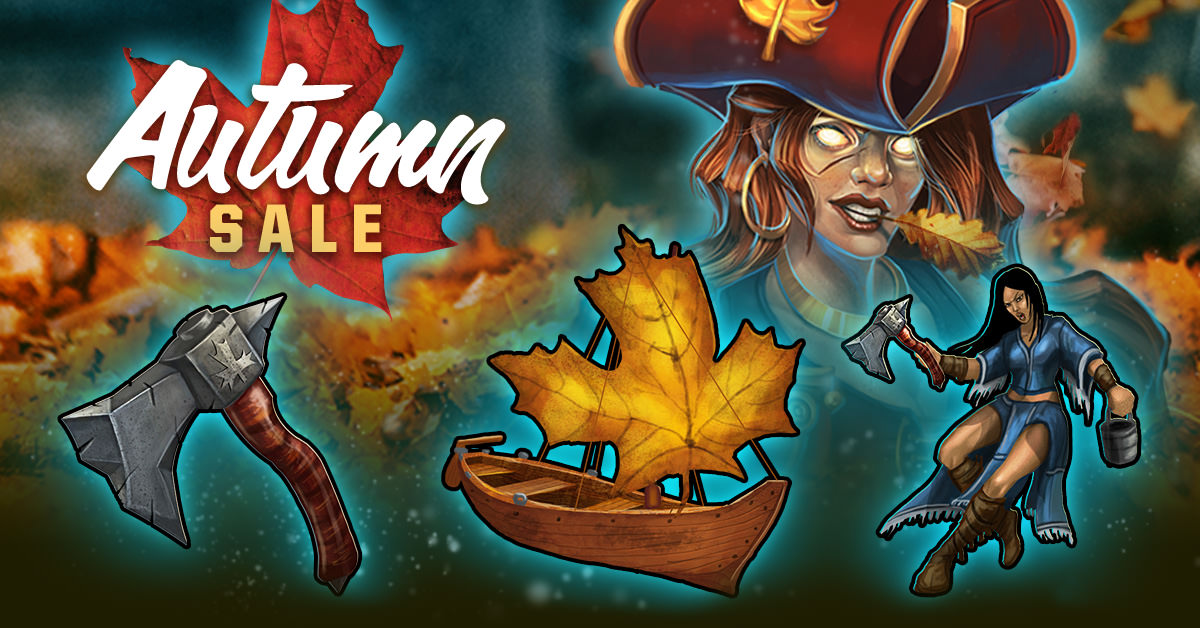 As we said, this may not be an easy fight, and you're going to want to gear up before you take on the Horseman. As of yesterday we also launched the limited-time Autumn Sale in Pirate Clan! From now until Saturday October 8th at 10 AM Pacific Time, Pirates can head into the store to take advantage of some incredible deals of FP and unique items. Grab what you can today, because these items will only be available for a limited time.
Additionally, for all of our players across all of our games, this upcoming Wednesday October 12th, we will be rotating out / introducing new Loyalty items, so keep an eye out for that ~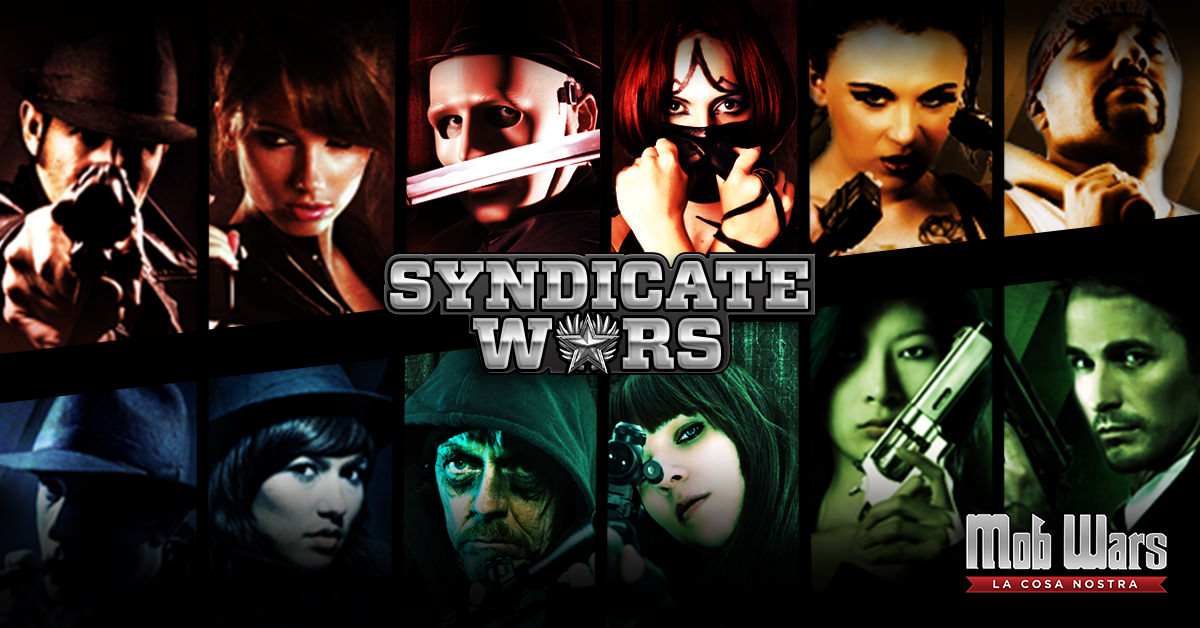 Mob Wars: LCN players will need to coordinate with their Syndicates this weekend in order to complete their Syndicate Quests. Remember, completed Medium and Hard Quests will earn all participating mobsters FP in addition to Loot Cases! Will you work together to split the prizes, or compete with your friends for the biggest rewards?
Also, Zombie Slayer kicked off their Faction Wars event this morning at 10 AM Pacific Time, and Viking Clan began Guild Wars at 4 PM today. Good luck rising to the top and taking on your rivals ~ We know you've got what it takes!
Discord Livestream
Thank you to everyone who joined us today for our Discord livestream! Five lucky viewers walked away with an exclusive Henry's Sewing Machine item, while five more players earned 50 Favor Points each!

We do these Livestreams every Friday at 12:00 PM Pacific Time, running giveaways each week. Speaking of, we are currently running a contest in the Discord for an upcoming Mob Wars YouTube video - Over the years, players have developed their own terms or lingo to represent certain aspects of the game or describe a certain playstyle, etc.

We want to hear from you, join the Discord today and submit Player Terms / Player Lingo that you use or see regularly used in-game. Submit your suggestions to the #player-terms-contest# channel. By submitting, you will be automatically entered into a draw to win some Bonus FP and a prize. You can only enter to win once. The contest will run until Saturday October 15th and we'll announce the winner the following week.

You can join our community by clicking on the following link:
Admin Blitz Event

Next week we'll be hosting an Admin Blitz event in Zombie Slayer! If you're around on the following date, make sure to drop by and nab some sweet cash off of some Kano folk. We love chatting with players during these events, so watch out for the group chats that get posted beforehand and remember to bump up those Admins Killed and Listed stats. We hope to see you there on:
Tuesday, October 11th - Zombie Slayer Server 1, Server 2, and the Kongregate & Armor Server @ 3:00 pm Pacific.
# of Accounts Penalized/Suspended:
24
Lame Joke of the Week:
My friend was in need of gravel / dirt for their upcoming garden project, so I gave him a bag of dirt.
They said 'I appreciate the sediment'