TGIF! Game Updates for September 20, 2019
Happy Friday everyone!
It's been a packed week here at Kano HQ, which means a packed TGIF for you! Read on to find out what's new this past week in game development news:
In Game Events!

The Crate selection has been refreshed with new Legendary items to collect! Make sure to pick up a Master 3-Pack for a guaranteed Legendary!

As ravenous in undeath as he was in life, the Bloated Horde Raid Boss is terrorizing Zombie Slayer this week. Squad up with your Slayers to take down this larger-than-life foe!

After realizing his trials were rigged, brave Vikings are taking the fight to the sly Utgard-Loki this week with the release of the Co-op Boss for this Location along with the associated Minigame! Crafting will be out next week to close out the new releases for Utgard.
Next week in Mob Wars: LCN, the Specter Raid Boss makes his sophomore appearances with a few extra goodies for you to collect…

Battle Royale Makes its Mob Wars: LCN Debut
In case you missed the excitement, we ran a couple Battle Royale events this week in Mob Wars: LCN! If you're wondering "what is Battle Royale?" it's a new feature for LCN and to get you familiarized with how it works, we've got a walkthrough and a helpful video for you in this thread here: https://forums.kanoapps.com/threads/new-feature-battle-royale-walkthrough-and-video.36718/
Make sure to give it a read over, because we've got more for you on the Battle Royale front next week. Keep your eyes out for more info there...
Mobile Updates
After some feedback from our addition of the Refresh button to the Hitlist on the mobile apps, we made a small adjustment to the placement of said button to prevent accidental clicks.
So far that seems to have done the trick for players, but if you experience any more issues with the Hitlist Refresh, definitely let us know in Support!
We also released another usability change for Chat Groups on mobile this week! Chat Group Owners can now edit the name of their Groups on the mobile app by clicking the pencil icon next to the setting icon.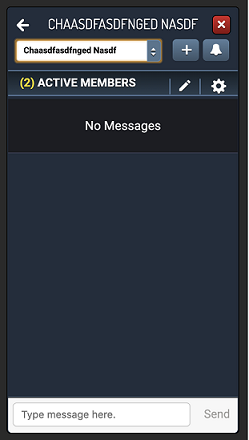 We've got more Chat improvements coming for both desktop and the mobile apps, so look for those in the near future!

Frozen User Count
39
Hitlist Suspended User Count
3
Lame Joke of the Week

How many apples grow on a tree?
All of them!