TGIF! Game Updates for September 18, 2020
Happy Friday everyone! Despite what the author tag might have said the past couple of weeks, the venerable Mohin from Player Support took over temporary TGIF posting duties while yours truly was otherwise indisposed. A big tip of the hat to Mohin for keeping everyone up to date on gaming news while I was out.
Speaking of gaming news, let's go over what's new and upcoming this week:
In-Game Events

New Legendary Stone Crates are now available! Make sure to pick up a Master Three Pack for a *guaranteed* Legendary item.

The Raid Shop has returned to Zombie Slayer! Jump into those Rockabilly Raid Bosses and earn Tokens. For every 1,000 actions completed, you will earn a Raid Token which can be used to exchange for special items in the Raid Shop! The Raids themselves will end on September 25, 2020, but the Shop will be up until October 2.
Best of luck, Slayers, and the Raid Shop will be in Mob Wars: LCN next week!
As a change with this Raid Event, and carrying over to the other games, all Raid Bosses will be free to open going forward. Simply collect a Raid Pass and open a Raid! 
Raid Keys have also been retired as part of this change as with free Raids they are now redundant.
An additional thanks goes to the players on Viking Clan who let us know that the Raid Token bar was covering the Guild Quest progress bar on desktop. We released a fix for that recently, so these shouldn't conflict going forward.
Mobile Arming Update
Coming up with next week's mobile app updates, we're going to make a big update to how arming your character works on the apps in order to bring it up to speed with our desktop version.
When this update drops, you'll be able to autofill your loadout based on the strongest Attack, Defense, or balanced items in your inventory. Like the desktop version, you can create three different loadouts to save and switch to.
You can also compare your inventory relative to the items you have equipped and sort your items by their highest values for each stat and see the positive and negative differences between those items and your current ones. You'll also be able to see all your items on the same page.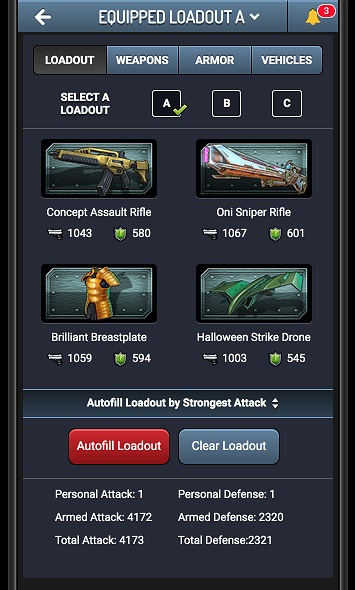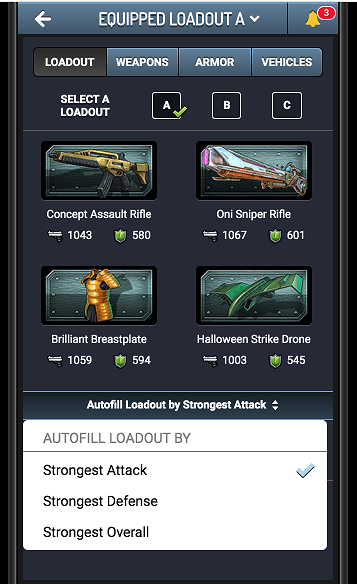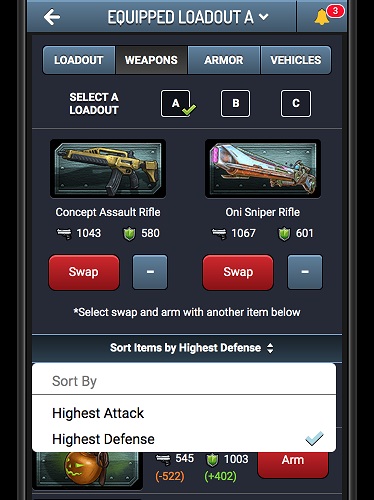 Next Week's Admin Blitz Event

Next week, we'll be holding an Admin Blitz in Mob Wars: LCN! If you're around on the following date, make sure to drop by and nab some sweet cash off of some Kano folk:
Tuesday, September 22: Mob Wars: LCN server 1 @ 3:00 pm Pacific and Mob Wars: LCN server 2 @ 3:30 pm Pacific.
Frozen User Count:
37
Lame Joke of the Week:
What are a ninja's favorite type of shoes?
Sneakers!