TGIF! Game Updates for November 5, 2021
Happy Friday everyone!
November is here and the events keep on coming! We've got more to talk about later this month as Black Friday draws near, but for now let's go over what's new this past week in gaming news:
In-Game Events

The Saskatchewan River Pirates are back to terrorize the Prairies and only you can stop them! To sweeten the pot a bit, the Raid Bounty Event is back as well. Do those actions, finish those Bounties, and get those rewards!
New Battle Pass Season Next Week

Next Wednesday, November 10 at 9 am Pacific the current Season of the Battle Pass will swap 
over for a new one. If you haven't yet finished all the tiers or collect your rewards, make sure to do so before then!
Chat Group Sorting and Filtering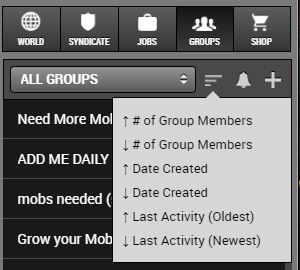 This week we added a filtering option for Chat Groups on mobile and desktop.
To access it, click on the button beside the Group drop down and you can select the setting you want to sort by. Give this a go and see if it helps you find new Groups and let us know what you think!
Mobile Battle Royale Update
Over on the mobile app we made an update to the interface for Battle Royale. This update will display the header in the lobby to let you see how much Stamina you have so you know how much you can wager on the next match.
If you have any feedback or suggestions about how we can improve our games, definitely drop us a line in Support or let us know in a livestream.
Player Success Livestream Next Week
Speaking of livestreams, we've got one coming up next week! On Wednesday, November 10th at noon Pacific, join our affable host Henry to talk about the latest news and updates, a Q&A and a trivia section with prizes! You can catch the stream on our LCN Facebook page: https://www.facebook.com/mobwarslcn 
Next Week's Admin Blitz Event

Next week, we'll be holding an Admin Blitz in Zombie Slayer! If you're around on the following date, make sure to drop by and nab some sweet cash off of some Kano folk:
Tuesday, November 9th: Zombie Slayer server 1 and server 2 @ 3:00 pm Pacific
Frozen User Count:
20
Lame Joke of the Week:

What do you call a bear without any teeth?
A gummy bear!