TGIF! Game Updates for November 22, 2019
Happy Friday everyone!
This week at Kano is one of those "in-between" weeks where we're hard at work on updates that haven't quite beared fruit yet. But that doesn't mean there isn't anything to talk about! Let's go over what's new this past week in game updates:
In Game Events!

Running a smuggling network right under your nose, the Rum-Runner is tired of working behind the scenes and is challenging you for supremacy of the world's illicit trade network! Gather your strongest allies and show this upstart who runs the barter in this town!
Fight Detail Screen Update
Another addition to the Fight screen this week but this time for the results page. We've added a sum to the Fight items to make it quicker to see the total as well as adding a scroll bar so the results don't go on and on and on and on...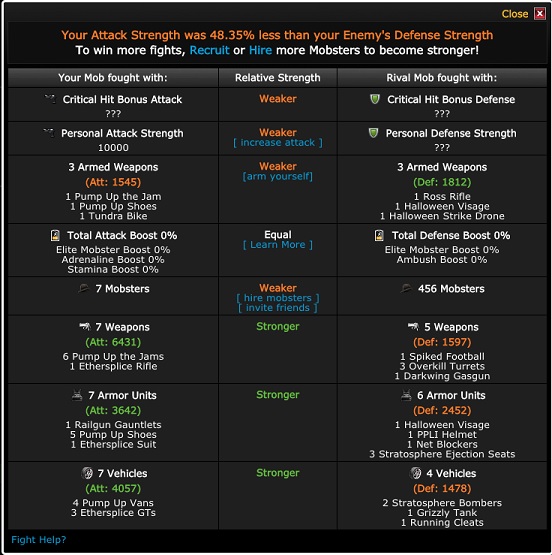 Next Week's Admin Blitz Event

Next week, we'll be holding an Admin Blitz in Viking Clan! If you've around on the following date, make sure to drop by and nab some sweet cash off of some Kano folk:
Tuesday, November 26: Viking Clan server 1 @ 3:00 pm Pacific and Viking Clan server 2 @ 3:30 pm Pacific.
Frozen User Count
6

Lame Joke of the Week
Why do vampires believe everything you tell them?
Because they're suckers!