TGIF! Game Updates for May 8, 2020
Happy Friday everyone! The events, content and updates keep coming, so let's hop into what's new this past week in game development news:
In Game Events

Our Mother's Day Sale is on now! Treat yourself with these great deals and Item Bundles! Log in to see your exclusive deals.
There's a hit out on you and the Mafia Gunman has come to collect! To help the effort, the Godmother has a collection of Raid Bounties for you to work through during this Raid Event to earn some extra rewards! 
If you need more information, check out the walkthrough here: https://www.kanoplay.com/blog/mothers-day-raid-bounty-guide-mob-wars-lcn.html
Once again we're giving away FREE Raid Passes over the entire event! You can use these free Passes an unlimited amount of times over the event provided you can kill your Raids, so get Raiding!

And that's not all! In the Ginnungagap Location for Viking Clan, the Primordial Giant Co-op Boss has risen to attack!
Once you've slain this ancient foe, you can play the Minigame as well. Crafting will be out next week to tie off this Location.
Loyalty Points Are Now on Mobile!
It's been a long time coming, but the Loyalty Points system is now on mobile! Head on over to the Loyalty tab in the Shop to see your current Loyalty level, how many points you have, and what items are available.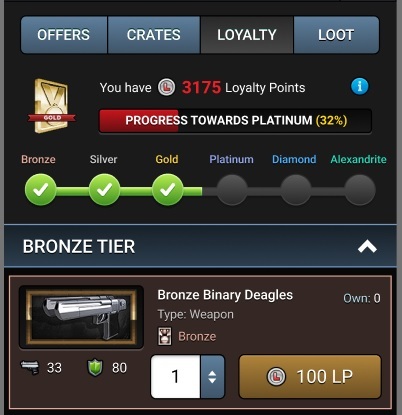 In addition to that, when you make a Favor Point purchase we'll show how many Loyalty Points you earned as well as your progress to the next Loyalty tier. If you've a mobile player, head on over there to see what you've unlocked!
Next Week's Admin Blitz Event

Next week, we'll be holding an Admin Blitz in Viking Clan! If you're around on the following date, make sure to drop by and nab some sweet cash off of some Kano folk:
Tuesday, May 12: Viking Clan server 1 @ 3:00 pm Pacific and Viking Clan server 2 @ 3:30 pm Pacific.
Frozen User Count:
148
Lame Joke of the Week:
What does a clock do when it gets hungry?
It goes back four seconds!