TGIF! Game Updates for May 6, 2022
Happy Friday, everyone! 
May has arrived and hopefully some warmer weather as well. We'd like to wish a very happy early Mother's Day to all of the wonderful Moms who play and work on our games. Some exciting stuff to go over from this past week, so let's jump in!
In-Game Events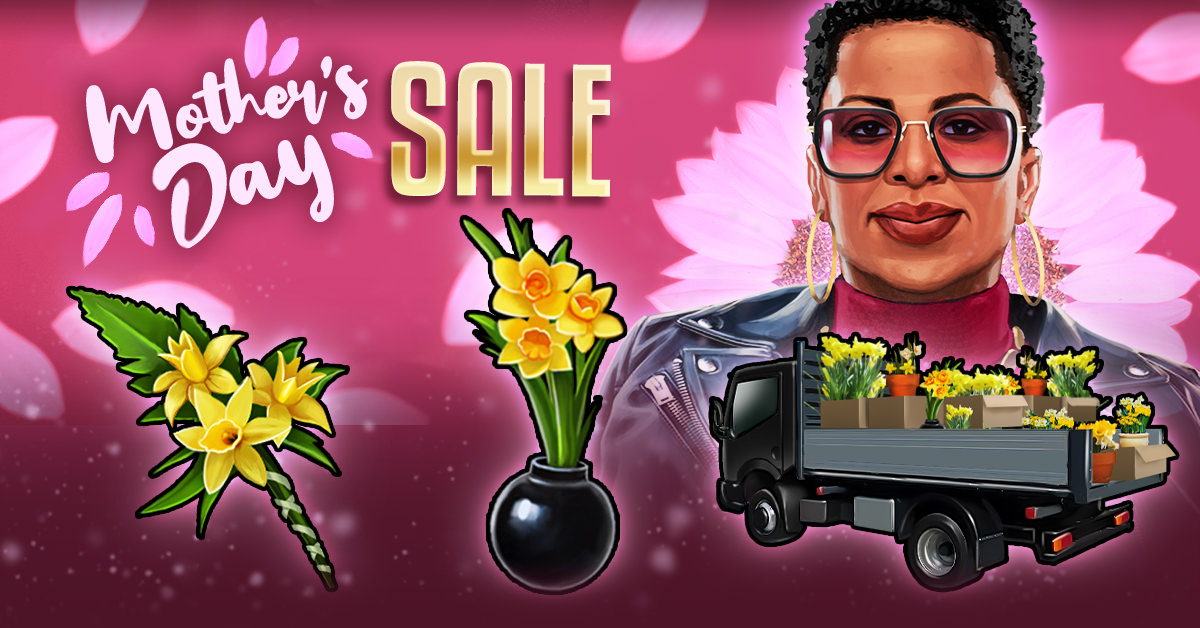 The Mother's Day sale has begun and it is currently running in Mob Wars LCN! There are exclusive bundles available for a limited time and the sale ends Saturday May 7th at 9am (PT). A personal favorite of ours includes the item "Mom's Bouquet" which packs quite a punch, so hop in and check it out. 

The Mafia Gunman Raid Boss is back in Mob Wars LCN. This elite killer isn't one for small talk, so waste no time in gathering your Mob and defeating this Raid! To appease the Godfather, we also welcome back the return of the Raid Bounties event. 
During this Raid event a series of bounties have been placed on the Mafia Gunman Raid Boss and each time you satisfy one of these bounties, you'll earn a unique reward! Work your way through the different tiers today to complete them all and collect the top prizes. 
Reminder for all that once you complete a Raid Bounty to quickly collect your reward to open up the next tier. We have a brand new video up on our YouTube page giving a rundown of the event, so feel free to check it out! Don't forget to Like the video and Subscribe to our channel - https://youtu.be/qCjIz70NW8s  
There are a few other in-game events going on now as well. In Pirate Clan the Armada Quests are running through the weekend, so coordinate with your team and finish all 6 quests! Viking Clan players your Guild Wars event began earlier today and Zombie Slayer players your Faction Wars event is starting now.  
Discord Livestream Fridays!
Join the Kano Player Success Team every Friday at 12:00 noon Pacific Time for our Discord livestreams! These livestreams are more casual than our usual fare; we'll give you a quick recap of the week before handing out some free goodies like exclusive items. Everyone who participates in the chat will also be entered for a chance to win 1 of 5 prizes of 50 FP each!

Congratulations to today's recent winners!
You can join our Kano Community Discord server by clicking the following link:
Admin Blitz Event Next Week

Next week, we'll be holding a Kano vs. Players - Admin Blitz in Viking Clan! If you're around on the following date, make sure to drop by, and nab some sweet cash off of some Kano folk. We love chatting with players during these events, so watch out for the group chats and remember to bump up those Admins Killed/Listed stats. We hope to see you there on:
Tuesday, May 10th: Viking Clan Server 1 and Server 2 @ 3:00 pm Pacific
Frozen User Count:
17
Lame Joke of the Week: 
What did the Mama tomato say to the baby tomato? 
Catch up!