TGIF! Game Updates for March 4, 2022
Happy Friday everyone!
Welcome to March, everyone! Just like a pint of St. Patrick's Day ale, this month will be full to the brim with mouth-watering content. Keep reading to find out what we've got in store for you this week!
In-Game Events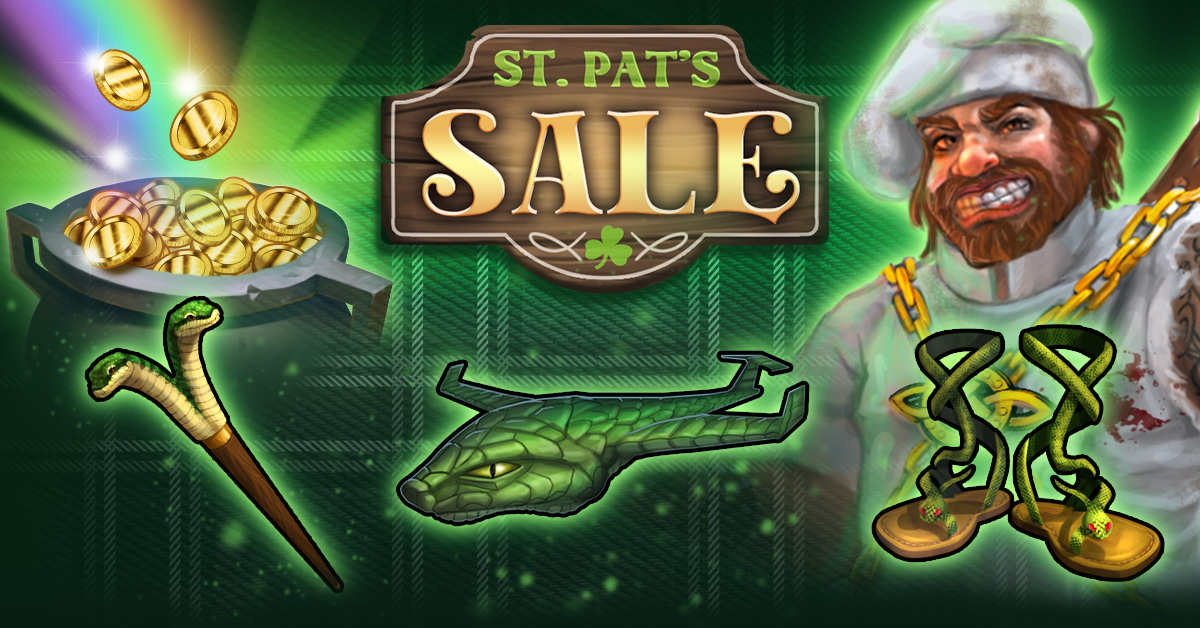 Happening right now in Zombie Slayer is our St. Pat's sale! It will be running until March 5th, so don't wait to get yourself some of those great UN and item bundles.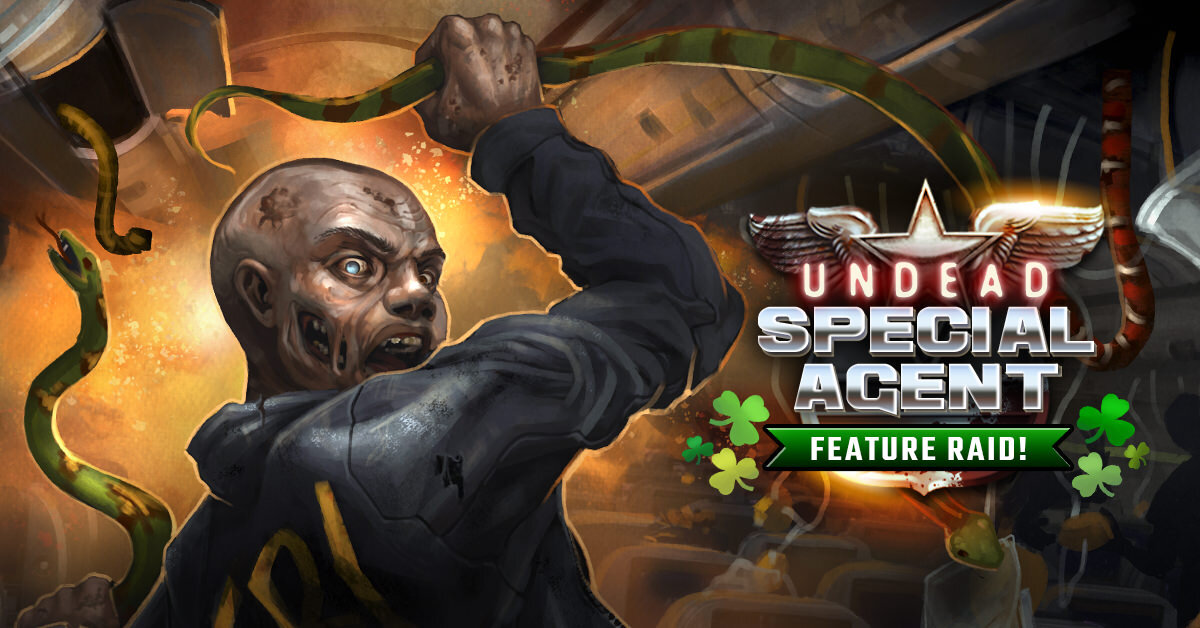 Grab your gear and gather your friends because the Undead Special Agent returns to Zombie Slayer. Defeating this Raid Boss will earn you tons of XP as well as some great loot! 
That's not all though, the Raid Shop has returned to Zombie Slayer! Running now until March 11th you will earn tokens for battling the Undead Special Agent Raid Boss that can then be used for special rewards. Come check out our FAQ for more details on this event (like Raid Token Boosts) and good luck to all our Slayers - https://kano.helpshift.com/a/zombie-slayer/?p=all&s=features&f=raid-shop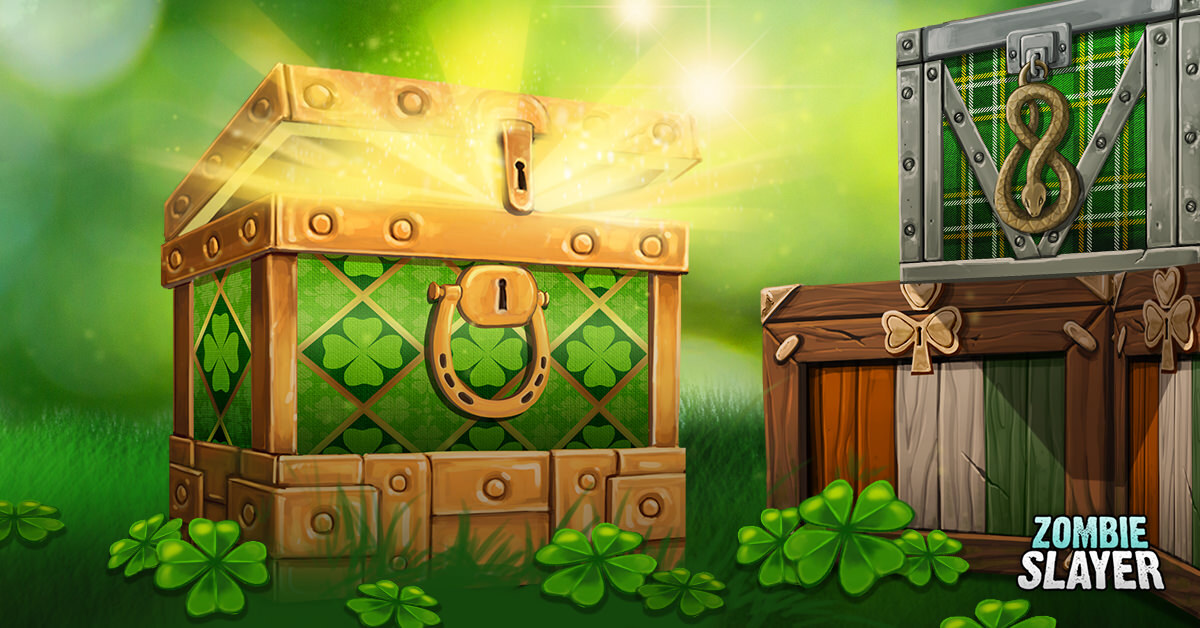 Available now in all of our games are the new Shamrock Crates! Go check them out and remember the Master Crate has the best odds for Legendary items, with the 3 pack getting you at least 1 guaranteed Legendary drop. 
LCN Battle Pass Anniversary

Just a reminder that this week marked the 1 year anniversary of the Battle Pass in Mob Wars LCN! We covered this recently in our last TGIF, so we'll just share the bullet points highlighting the bonuses being offered for this Battle Pass:
For the occasion there will be a special Premium reward track for players with lots of great rewards to get. 

You'll be able to earn Battle Pass items from previous seasons.

An exclusive avatar will be available on the Premium reward track.

Special Battle Pass themed Overlay and Border available for everyone on the Free track.

Battle Pass completion achievements! Applies to Free or Premium Battle Pass completions, players will be able to earn some new achievements along with special new Badge rewards. 
Fight List Update!
We have made a change so that inactive players are healed far more quickly than before! This will mean players will see more targets on their fight list, making Quests and Achievements easier to do! Results may vary depending on the level you're at, but so far we've received great feedback on this change. 
Viking Clan, Pirate Clan and Zombie Slayers will have seen this change already, Mob Wars: LCN players can expect this update soon! Make sure to let the team know what you think of this exciting update. 
Livestreams!
This past week we hosted two Livestreams! Our first was on Wednesday hosted by Henry and Ben and was the first Livestream we did that streamed to both Facebook and Youtube simultaneously. We had a record number of people join us for that and we are so pleased with the reception that these have gotten from our players.
The second Livestream was hosted earlier today on our Kano Discord. It was a great relaxed way to connect with each other and give away some prizes. Keep you eyes out for our next Livestream and come check out our Kano Discord community here: https://discord.gg/ZP2rkSuNE6
Next Week's Admin Blitz Event

Next week, we'll be holding an Admin Blitz in Mob Wars LCN! If you're around on the following date, make sure to drop by, and nab some sweet cash off of some Kano folk:
Tuesday, March 8th: Mob Wars LCN Server 1 and Server 2 @ 3:00 pm Pacific
Join the Kano Player Success Team on our Discord server during the Admin Blitz to chat with us live while playing!
Frozen User Count:
11
Lame Joke of the Week:

What kind of spells do leprechauns use? 
Lucky Charms!