TGIF! Game Updates for March 3, 2023
Happy Friday, players!
March has arrived and we can't believe it is already here. The team at Kano has been busy working on the release for our new feature Prestige Locations to all games. There is lots to cover this week, so let's jump into it! 

In-Game Events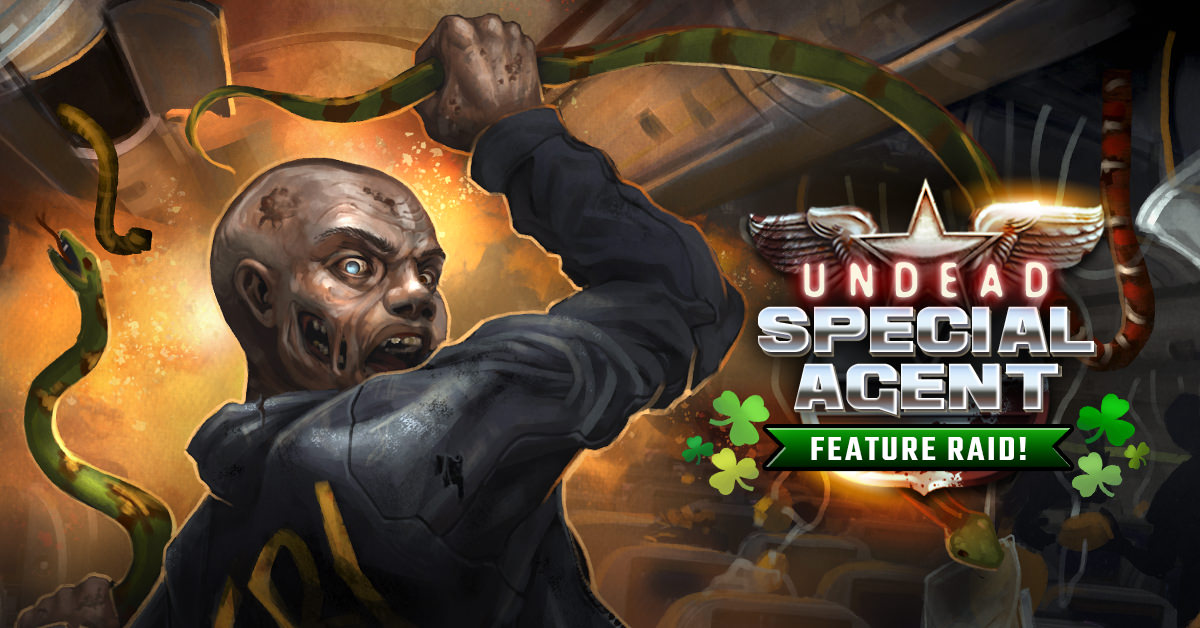 He was a lethal weapon of the government when he was alive, now dead he is no less dangerous. The Undead Special Agent Raid Boss has infiltrated Zombie Slayer! This agent will be no joke to bring down and that doesn't even include the snake infestation going on at the same time. Gather your Raid party and rack up those kills, because this week also sees the return of the Raid Bounty event to Zombie Slayer! 
At the start of the Raid Bounty event the UN placed a series of bounties on the Undead Special Agent Raid Boss. Whenever you complete one of the bounties during the Raid event you can claim your prize. This round there has also been an event leaderboard added with special prizes at the end for the top players. Good luck - https://kano.helpshift.com/hc/en/7-zombie-slayer/faq/600-raid-bounties/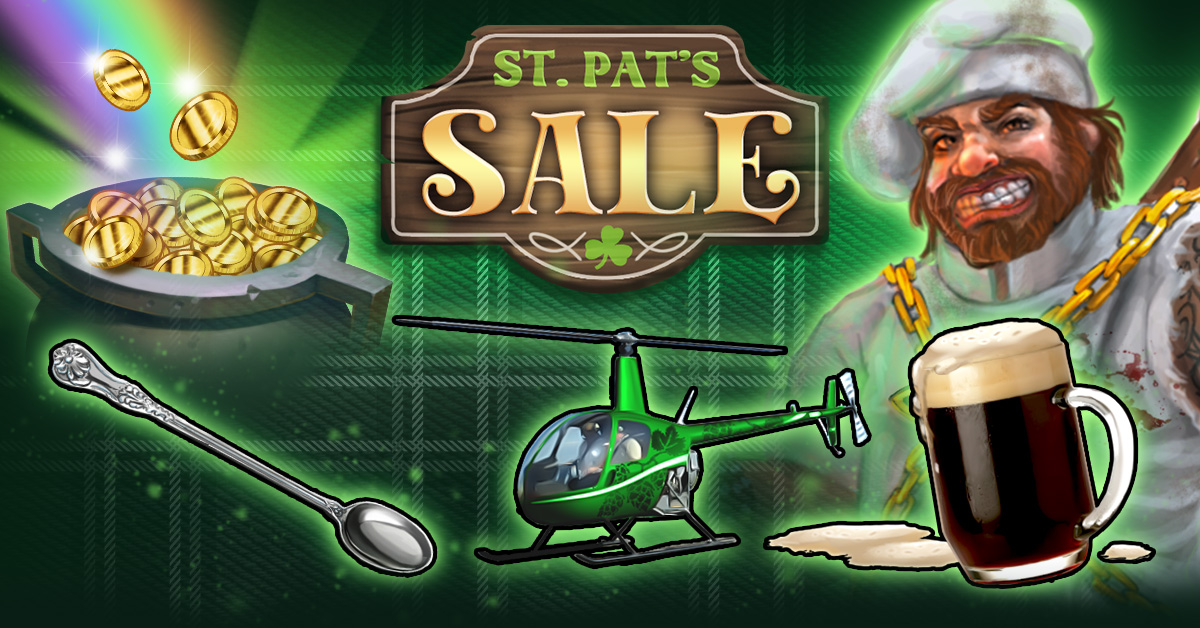 The arrival of March also means the arrival of everyone's favourite beer drinking, green themed celebration, St. Patrick's Day! The St. Pat's Sale has hit Zombie Slayer and will be running until tomorrow Saturday March 4th at 9AM. I'd stock up on the Nitro Dunkel for the long night of fighting ahead.

We can't believe it, but the two year anniversary of the Battle Pass is live now in Mob Wars LCN! There are two new reward tracks to work through including some really great pieces of customization. The second anniversary border looks great and has a sweet flair of animation on it. 
Season 24 Battle Passes also hit Viking Clan and Pirate Clan this week, so jump in and check them out. 

Across all four games we released brand new Legendary crates! The Shamrock crates are live and come with three new Legendary items for players to get. Remember the 3x Master Crate pack comes with at least one guaranteed Legendary drop. 
Viking Clan players, you have a Guild Quest event on right now! Gather your Guild members and complete all six Quests to earn Loot Chests. Remember that the medium and hard Quests will reward Favor Points based on your contributions.   
Lastly, Mob Wars LCN and Pirate Clan your Syndicate/Armada War events are on today. LCN players can hop into it now and PC will begin later today at 4PM (PST). Battle hard and good luck!
General Updates
On Tuesday March 7, 2023 at 12pm (PST) join the Player Success team for a Livestream! We'll be live on our Youtube and Facebook pages where Ben and Matthew will be celebrating the two year Battle Pass anniversary, as well as going over the Raid Bounty event update and this month's new in-game promotion. Save your seat today:
https://www.youtube.com/watch?v=MUgISUs8olo
That's not all for livestreams next week though, you can still catch us on Friday for the Discord Livestream - Every single Friday at 12:00PM PST (or 3:00PM EST) you can join us live in our growing Kano Community Discord - Hang out and find out what's happening next in our games, and who knows, you may just win yourself a prize of bonus FP or an exclusive item!

Discord is a great place to hangout with the Player Success Team and connect with other players in-game -> You can ask us questions about the game and let us know what you'd like to see in the future - Check it out here:
Admin Blitz Event

Next week join us for an Admin Blitz event in Mob Wars LCN! If you're around on the following date, make sure to drop by & nab some sweet Cash off of the Kano folk. Watch out for the group chats that get posted beforehand and remember to bump up those Admins Killed and Listed stats. 
Admin Blitz events will now also have a special Kano item giveaway, so don't miss out! We hope to see you there on: 
Tuesday, March 7th - Mob Wars LCN Server 1, Server 2, and the Kongregate & Armor Servers @ 3:00 PM (PST).
# of Accounts Penalized/Suspended
:
13
Lame Joke of the Week:
Why is March the most popular time to use a trampoline? 
Because it's spring-time!