TGIF! Game Updates for March 17, 2023
Happy Friday, players!
And a very happy anniversary to Viking Clan! This past Monday marked the 14th anniversary of our first game, Viking Clan! We can't believe how long it has been and a major thank you to the wonderful community of players that has been supporting us for so long. We have lots of news this week to cover, so let's jump into it!

In-Game Events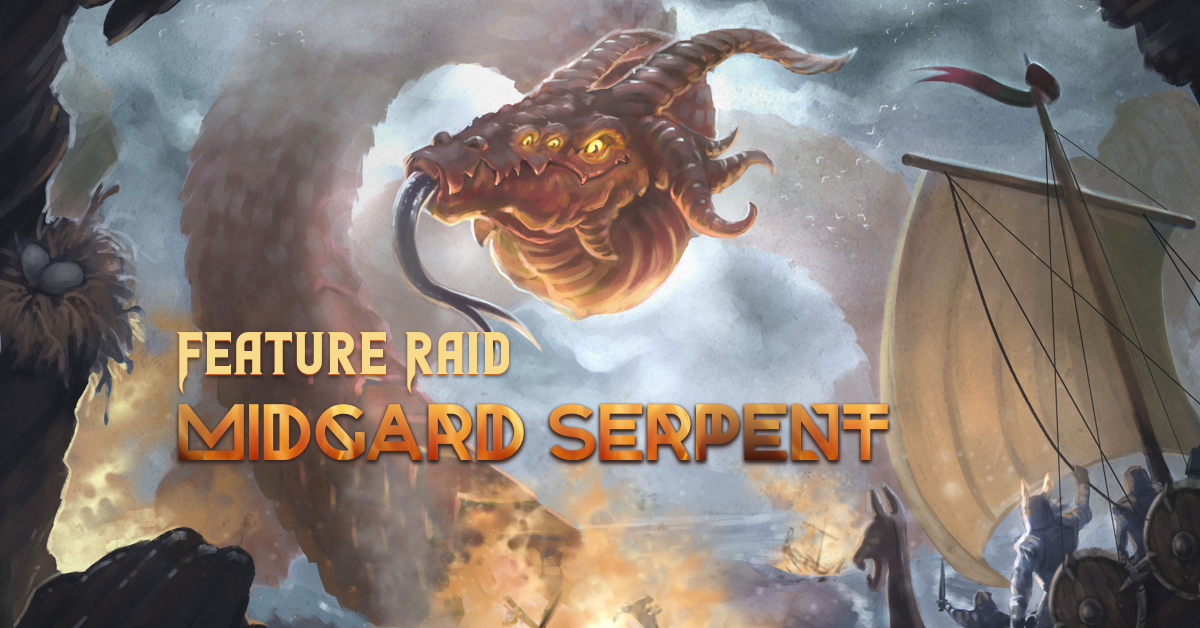 One of the legendary beasts from the dominion of Norse Mythology has reawoken and slithered into Viking Clan, The Midgard Serpent! This great snake is so large it can circle the Earth and bite its own tail. You had best hope it does not release its tail however, for when it does, Ragnarok will begin. The World Serpent isn't all you will be contending with this week, because the Raid Bounty event has returned! 
At the start of the Raid Bounty event the Gods placed a series of bounties on the Midgard Serpent Raid Boss. Whenever you complete one of the bounties during the Raid event you can claim your prize. This round there has also been an event leaderboard added with special prizes at the end for the top players. Good luck and more info is available here - https://kano.helpshift.com/hc/en/6-viking-clan/faq/599-raid-bounties/      
Just a reminder for Mob Wars LCN players, your Raid Bounty collection is available now in-game. Claim your hard fought rewards!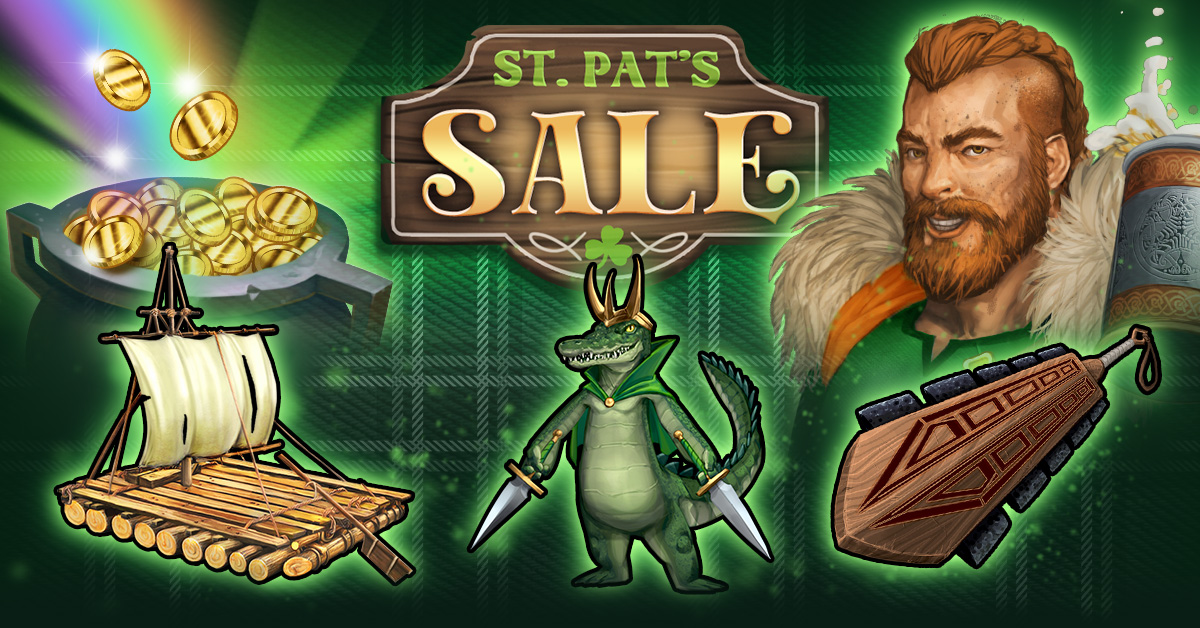 A very happy St. Patrick's Day to everyone! To celebrate we'll be over in Viking Clan having a few pints and enjoying the St. Pat's Sale! This limited time promotion will be running until tomorrow Saturday March 18th at 9AM (PDT). The Reptile Jungle Raft is a great addition that provides both offensive power as well as a place to lay back and enjoy those St. Patty's brews.  

Next week on Wednesday March 22nd, Mob Wars LCN will be getting a new location! It's time to soak up the beaches, take in the boardwalk and hit those casinos because we're headed to Atlantic City! 
We'll have even more location news to share next week Mob Wars LCN and Viking Clan fans…Prestige Locations are coming soon!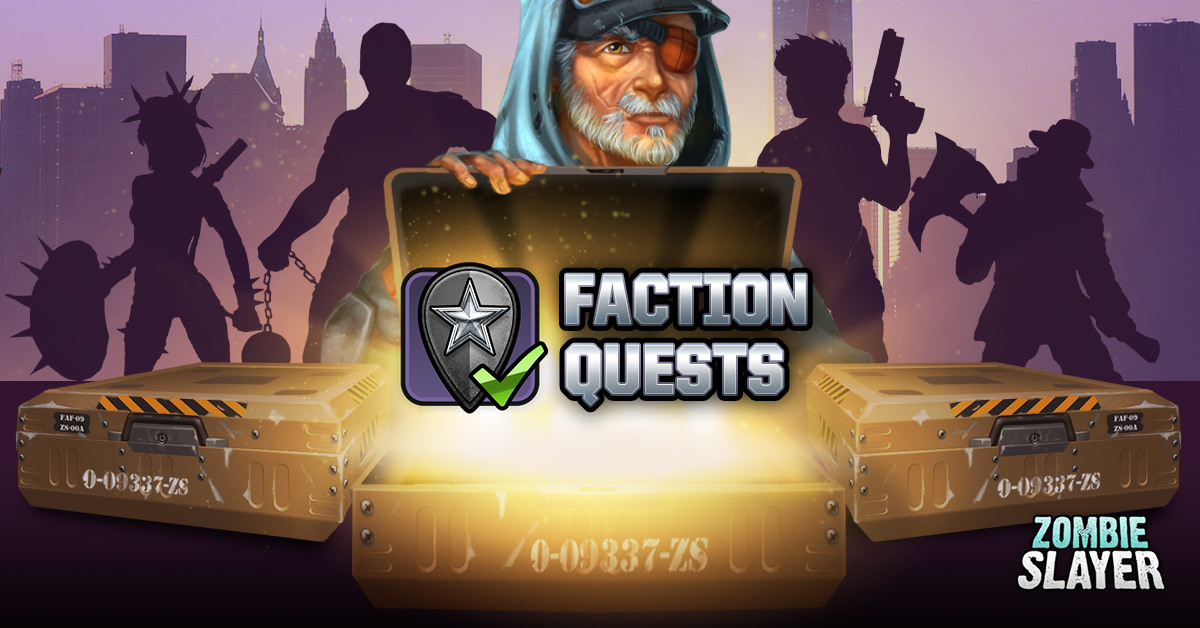 Zombie Slayer players, you have a Faction Quest event on right now! Gather your Faction members and complete all six Quests to earn Loot Cases. Remember that the medium and hard Quests will reward UN Credits based on your contributions. 
Lastly, Pirate Clan and Mob Wars LCN your Armada/Syndicate War events are on today. PC players can hop into it now and LCN will begin later today at 4PM (PDT). Battle hard and good luck!
General Updates
Next week you can catch us on Friday for the Discord Livestream - Every single Friday at 12:00PM PDT (or 3:00PM EST) you can join us live in our growing Kano Community Discord - Hang out and find out what's happening next in our games, and who knows, you may just win yourself a prize of bonus FP or an exclusive item!

Discord is a great place to hangout with the Player Success Team and connect with other players in-game -> You can ask us questions about the game and let us know what you'd like to see in the future - Check it out here:
Admin Blitz Event

Next week join us for an Admin Blitz event in Pirate Clan! If you're around on the following date, make sure to drop by & nab some sweet coin off of the Kano folk. Watch out for the group chats that get posted beforehand and remember to bump up those Admins Killed and Listed stats. 
Admin Blitz events will now also have a special Kano item giveaway, so don't miss out! We hope to see you there on: 
Tuesday, March 21st - Pirate Clan Server 1, Server 2, and the Kongregate & Armor Servers @ 3:00 PM (PST).
# of Accounts Penalized/Suspended
:
9
Lame Joke of the Week:
What do ghosts drink on St. Patrick's Day?
BOOs!