TGIF! Game Updates for March 11, 2022
Happy Friday, everyone!
Get ready to spring forward! At 2:00 am this Sunday morning, daylight saving time will begin here in Victoria. For everyone springing along with us, don't forget to turn your clocks ahead by an hour! If you're living somewhere that doesn't use daylight saving time (lucky you!) please remember that all of our regularly scheduled in-game events will be starting one hour earlier than usual. 
Speaking of which, what do we have on the schedule for you this week?
In-Game Events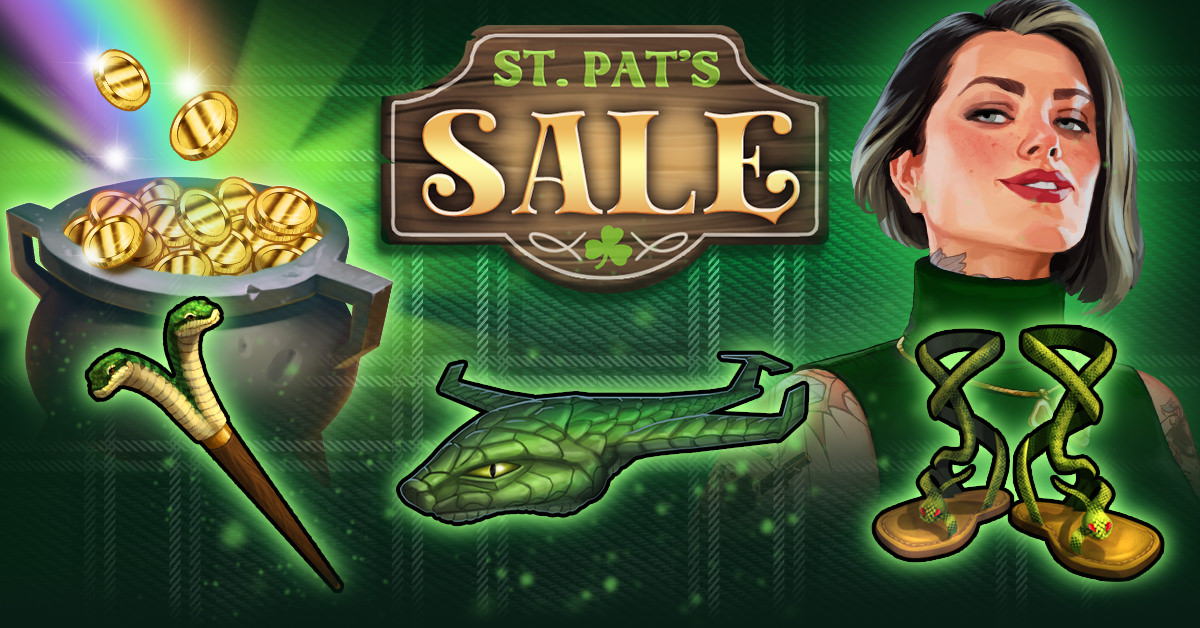 Currently running in Mob Wars LCN is our St. Pat's sale! It will be running until March 12th and we've got some great deals on bundles available right now, so go check it out!   

With St. Patrick's Day around the corner the Dublin Shakedown has returned to Mob Wars LCN. Prepare your Raid Parties and get ready to fight it out! Players will have the chance to earn lots of XP as well as some powerful item drops.
That's not all though, the Raid Shop has returned to Mob Wars LCN! Running now until March 18th you will earn tokens for battling the Dublin Shakedown Raid Boss that can then be used for special rewards. Come check out our FAQ for more details on this event (like Raid Token Boosts) and good luck to all our Mobsters - https://kano.helpshift.com/a/mob-wars-lcn/?p=all&s=raid-bosses-raid-events&f=raid-shop  
LCN Battle Pass Anniversary

This is just our final reminder for our Mob Wars LCN players that we recently celebrated our 1 year anniversary of the Battle Pass! Here are the bullet points highlighting the special bonuses offered in this new Battle Pass:
For the occasion there will be a special Premium reward track for players with lots of great rewards to get. 

You'll be able to earn Battle Pass items from previous seasons.

An exclusive avatar will be available on the Premium reward track.

Special Battle Pass themed Overlay and Border available for everyone on the Free track.

Battle Pass completion achievements! Applies to Free or Premium Battle Pass completions, players will be able to earn some new achievements along with special new Badge rewards. 
Battle Royale Maintenance
Next week in all of our games we'll be doing some extended maintenance to the Battle Royale mode, during which time it will be unavailable for players. 
This will happen on March 16th, 2022 from 8:00 am to 9:30 am Pacific Time. 
Admin Blitz Update and Next Week's Event!

We are excited to announce that this week we've added new stats for the Admin Blitz events for players to track! Players will now see how many Admins they've taken out as well as how many Admins they have listed. We love the support these events get from you all, so thanks for joining us each week! 
Next week, we'll be holding an Admin Blitz in Viking Clan! If you're around on the following date, make sure to drop by, and nab some sweet cash off of some Kano folk:
Tuesday, March 15th: Viking Clan Server 1 and Server 2 @ 3:00 pm Pacific
Join the Kano Player Success Team on our Discord server during the Admin Blitz to chat with us live while playing!
Frozen User Count:
14
Lame Joke of the Week:

What does a Zombie vegetarian eat? 
Graaaaaaains!