TGIF! Game Updates for June 5, 2020
Happy Friday everyone! Plenty of exciting events this weekend, so let's go over what's new in game development news:
In Game Events

The Legendary Sale is now on! Log in and check out these exclusive deals before they're gone.

The Button Man is looking to become a made man and has targeted your mob to make his mark! He's already struck one of your safehouses, can you take him down before he strikes again? Band together with your fellow Mobsters this weekend to defeat this deadly enforcer!
We're giving away FREE Raid Passes over the entire event! You can use these free Passes an unlimited amount of times over the event provided you can kill your Raids, so get Raiding!
Facebook's New UI and Where to Find Our Games
This past week, Facebook rolled out their new UI (User Interface) to a large section of its userbase. Some players may have noticed that their shortcuts to our games were moved around and we definitely saw some tickets and comments to that effect.
Not to worry, there's a couple things you can do to either find our games again or rollback to Facebook's old UI.
On the left side of the page, you can hit the "Edit" button under your shortcuts and pin your game(s) again for easy access.
On the top right of the page, in the "Settings" drop down, you can select "Switch to Classic Facebook" which will take you back to the old style.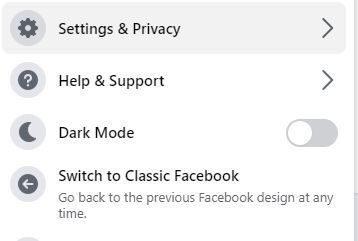 You can also use your browser's bookmarks to save the game homepage as well. If you have any questions or further concerns, please contact Support!
Next Week's Admin Blitz Event

Next week, we'll be holding an Admin Blitz in Viking Clan! If you're around on the following date, make sure to drop by and nab some sweet cash off of some Kano folk:
Tuesday, June 9: Viking Clan server 1 @ 3:00 pm Pacific and Viking Clan server 2 @ 3:30 pm Pacific.
Frozen User Count:
2
Lame Joke of the Week:
Why did the teacher wear sunglasses?
Because her students were so bright!