TGIF! Game Updates for June 17, 2022
Happy Friday, everyone!

Super busy week here at Kano headquarters with the whole team gathered together. The games don't slow down however, so let's jump into the news for the week! 
In-Game Events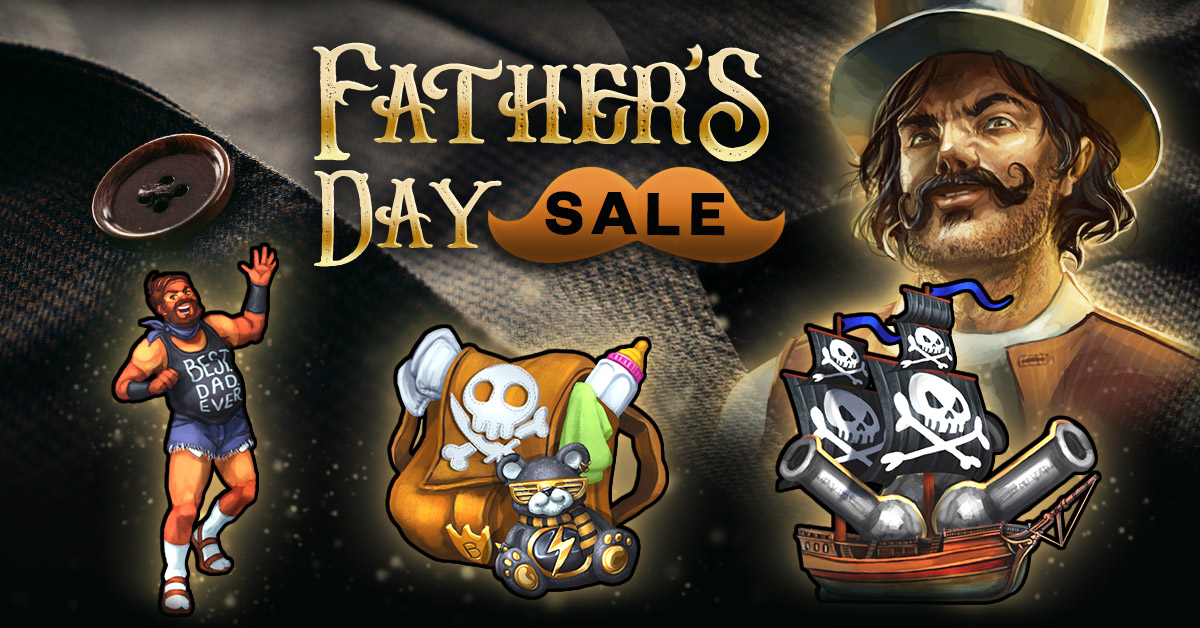 Father's Day is almost here and that means the Father's Day sale has sailed into Pirate Clan! There are exclusive bundles available for a limited time and the sale ends this weekend on June 19th. Check out the Dads Warship to help boost your fleet's power. 

Hop in and check out the deals while they are available! 

That's not all in store for our
Pirate Clan
players this weekend, this past Thursday saw the arrival of a new Raid Boss! The Gryphon Rider has soared into
Pirate Clan
after battling with Vikings in a far off land. This powerful duo will be a challenging Boss, but victory will bring a chance to earn a special Mythical item to obtain!
Call your crew and ready the sails for this Raid Boss! 
Last week we released a new update for the Hitlist to Pirate Clan and Viking Clan. The Hitlist has long needed an update and we are really excited about this one. The feature is now a truly live list for all players and we believe will also help with performance and lag concerns. This is already live in Zombie Slayer and will be coming to Mob Wars LCN by the end of the month. We'll have much more to share in an upcoming Livestream to discuss it in more depth, so we hope to see you there! 

Lastly for the game updates, Mob Wars LCN players have their Syndicate Quest event going on now. Get your contributions in and you'll earn some great Loot Cases. Viking Clan and Zombie Slayer folks your Guild/Faction War events are live now. 
YouTube Update

Tomorrow we'll be dropping a new video on our YouTube page! Subscribe now to stay up to date on all our upcoming videos and livestreams. A few recent videos include a Discord tutorial, a Raid Bounties walkthrough and a Kano Hangout where we rate local donut shops. 
Check out our channel here -
https://www.youtube.com/channel/UCjO3ItIDkym1wu6RSiA6urQ/featured    
Discord Livestream Fridays
Next week our Discord Livestream returns on Friday the 24th! Join the Player Success team as they recap the week's updates and run some awesome giveaways where players can have the chance to win Favor Points or exclusive items! 
You can join our Kano Community Discord server by clicking the following link:
Admin Blitz Event


Next week we'll be hosting a double Admin Blitz event in Pirate Clan and Zombie Slayer! If you're around on the following date, make sure to drop by, and nab some sweet coinage off of some Kano folk. We love chatting with players during these events, so watch out for the group chats and remember to bump up those Admins Killed/Listed stats. We hope to see you there on:
Tuesday, June 21st - Pirate Clan Server 1 and Server 2 @ 3:00 pm Pacific
&
Tuesday, June 21st - Zombie Slayer Server 1 and Server 2 @ 3:30 pm Pacific
Frozen User Count:
3
Lame Joke of the Week: 
What do you call a dad who falls through the ice? 
A Pop-sicle