TGIF! Game Updates for June 11, 2021
Happy Friday everyone!
Hard to believe we're almost already halfway through 2021! The weeks are flying by, and to keep us occupied we've got some updates for you to review this week. Read on to find out what's new in gaming news:
In-Game Events

The Father's  Day Sale is on in Viking Clan for a limited time! Pick up some great deals on exclusive items and Favor Points while you can.

Tyr, the God of War, has challenged you to personal combat! Because Tyr is a god with a sense of honor, he is allowing you to bring your fellow Chieftains to help you fight this powerful Raid Boss this weekend only. Defeat Tyr to earn some new Superior items and Achievements!
Location Header Event Icon Update

As we add more events for you to participate in, from Raid events, to the Battle Pass, to Battle Royale, the Location header on the desktop version of the games has become a bit cluttered.
This week we released a quality of life update to all games that updates the icons on the header for events to be a bit more responsive and not take up so much room. Instead of listing all the details of the events, we're added some pop-ups that appear when you mouse over the associated icon. If you have an event going on right now, give it a look!
Battle Royale Kill Challenge Fix for Battle Pass
We've got a Challenge fix for the Battle Pass this week relating to Battle Royale. Players let us know that if you get six Kills in the Royale for the five Kill Challenge, the Challenge would be completed but you wouldn't get credit for the sixth Kill.
This has been resolved so you'll now be properly credited for the extra Kill. Thanks to the players who sent in tickets about this; if you ever notice anything in the game you'd like us to look into, please let us know via Support!
Lottery Winners in Viking Clan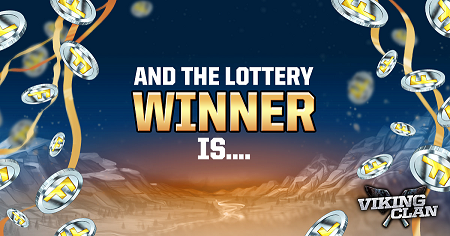 This has been a hot week for Viking Clan with three Jackpot wins in the last five days! If you want to get in on the action, make sure to pick up some Lottery tickets either from the store or the Battle Pass.
Player Success Livestream Next Week
Make sure to tune in next week on June 16th at 12:00 pm for a Livestream with the charming Henry from our player success stream. Will his scene-stealing sewing machine make a return? Will he talk about the latest updates and features coming to the game? Swing by our LCN page next week to find out: https://www.facebook.com/mobwarslcn 
Next Week's Admin Blitz Event

Next week, we'll be holding an Admin Blitz in Pirate Clan! If you're around on the following date, make sure to drop by and nab some sweet cash off of some Kano folk:
Tuesday, June 15th: Pirate Clan server 1 @ 3:00 pm Pacific and Pirate Clan server 2 @ 3:30 pm Pacific.
Frozen User Count:
17
Lame Joke of the Week:

What do you call a bear without any teeth?
A gummy bear!