TGIF! Game Updates for July 8, 2022
Happy Friday, everyone! (A TGIF on a Friday? Who would've thunk it?)

The summer season is here! Last weekend we had Canada Day on one end and the Fourth of July on the other! Happy long weekend to all of our players who celebrated. The Summer Raid Games are afoot and we've got lots to talk about so let's dive right in!
In-Game Events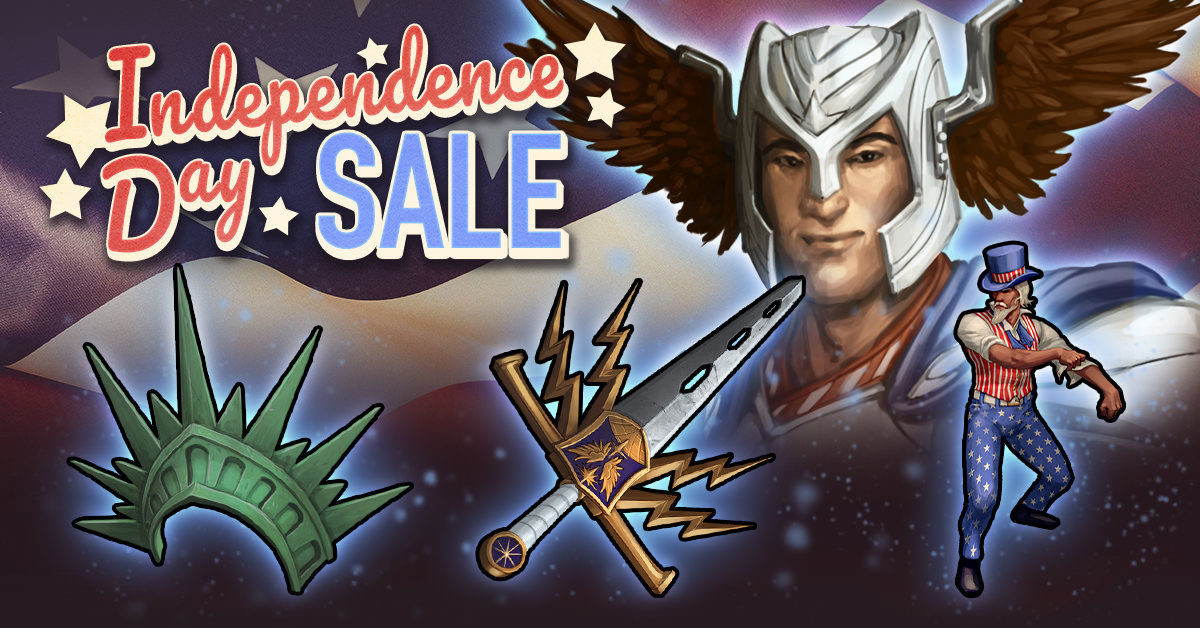 To keep the long-weekend celebrations going, yesterday we launched our Independence Day Sale in Viking Clan! There are some exclusive bundles available on sale and until tomorrow Saturday July 9th at 9:00AM PDT. Grab these epic items while you can, and use them to take into your Raid Battles! Maybe they are just the thing you need to help your team make it out on top!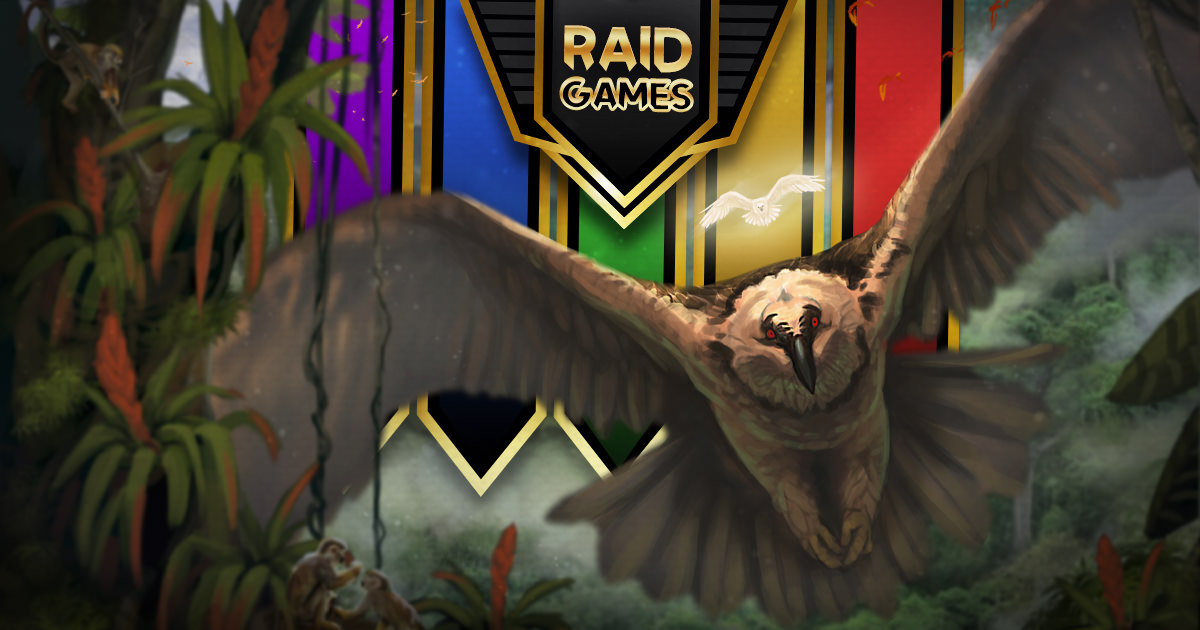 This weekend sees the return of the majestic yet mysterious Verdfolnir in Viking Clan alongside the Summer Raid Games! We've upped the Raid Games rewards from last year, so there are even more ways to win this Raid season.

In Viking Clan, join a team and take down as many Verdfolnir Raid Bosses as you can; any actions done will help your team to progress through the tiers. There are a ton of rewards to earn during the event and if you need a refresher on how it works, check out our article here:
https://kano.helpshift.com/hc/en/6-viking-clan/faq/355-raid-games/?p=all

Attention, Pirate Clan players, don't ye fret! Pre-registration is open now for your upcoming Summer Raid Games event! The Games start next Thursday, so join your desired team before it fills up! 
The Faction Quest event is live now in Zombie Slayer, so link up with your team and get those Loot Cases! Pirate Clan and Mob Wars: LCN players also have their Armada/Syndicate War event currently running (as of today)!
Another reminder that the Real Time Hitlist update has been released in all 4 games! We appreciate all the players who tuned into our Livestream and who have shared their feedback with us so far. Please keep it coming! If anyone needs a refresher on how it works, we've got you covered:
https://kano.helpshift.com/hc/en/3-mob-wars-lcn/faq/94-hitlist-updated-june-2022/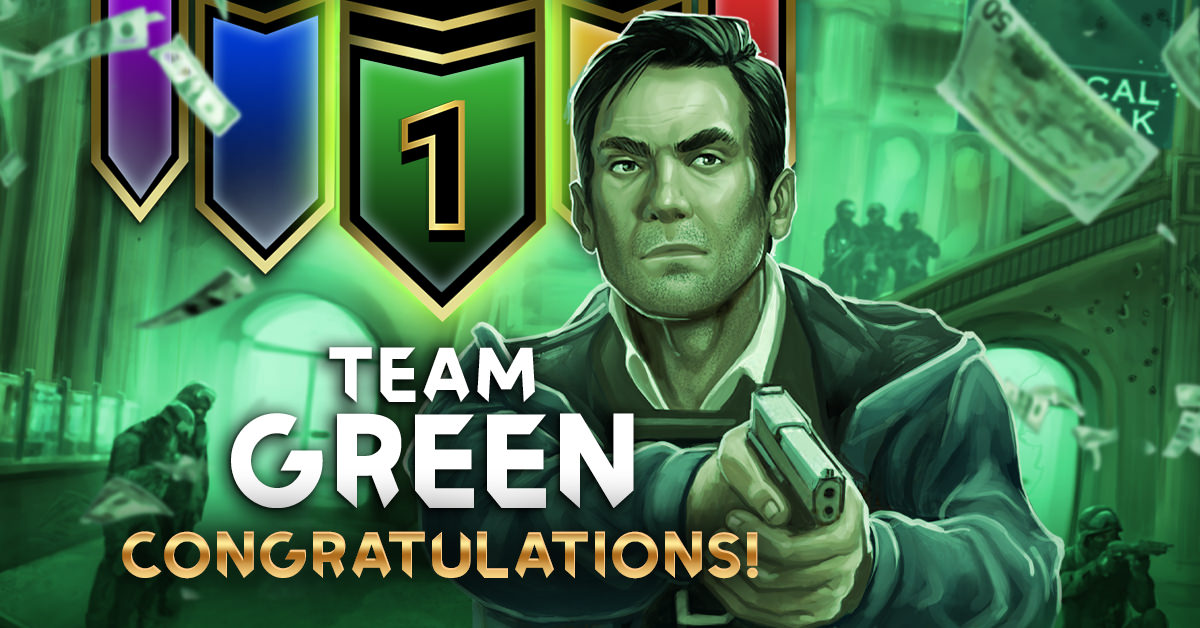 Finally, the Raid Games have come to a close in Mob Wars LCN and we want to give a big congratulations to the Green Team for pulling out in front and winning the top prize! Mobsters can head to their Raid pages now to automatically collect the Achievements and rewards for their team's final placement!
Livestream News

The Summer Raid Games will be running all month across our games, and to keep the hype train going we're going to be doing another Facebook / Youtube livestream all about Raid Games (and of course you'll have a chance to win some bonus FP)!

Join us live on Wednesday July 13, 2022 at 10:00AM Pacific (1:00PM Eastern) for our Raid Games Recap / Livestream -> Subscribe to our Youtube channel here to 'save a seat': https://mobwars.kano.link/aKa1D0nAmpb 
Also a big thanks to everyone who joined us today in Discord for our Livestream - You can always catch us there every Friday at 12:00PM Pacific! Come join the Player Success team as we chat about the weekly updates, give away items and FP, and more:
Admin Blitz Event

Next week we'll be hosting an Admin Blitz event in Pirate Clan! If you're around on the following date, make sure to drop by and nab some sweet coin off of some Kano folk. We love chatting with players during these events, so watch out for the group chats and remember to bump up those Admins Killed/Listed stats. We hope to see you there on:
Tuesday, July 12th - Pirate Clan Server 1 and Server 2 @ 3:00 pm Pacific.
Frozen User Count:
8
Lame Joke of the Week: 
How do you wish someone a happy long weekend?
"Happy wweeeekkeenndd!"