TGIF! Game Updates for July 7, 2023
Happy Friday, players!

We wanted to start off by wishing all our American players a very happy Independence Day this past week! We hope you celebrated in your favourite ways and enjoyed some of that lovely sunshine. The Raid Games are starting and we are so excited to watch the competition unfold, so let's not dally and jump right in.
In-Game Updates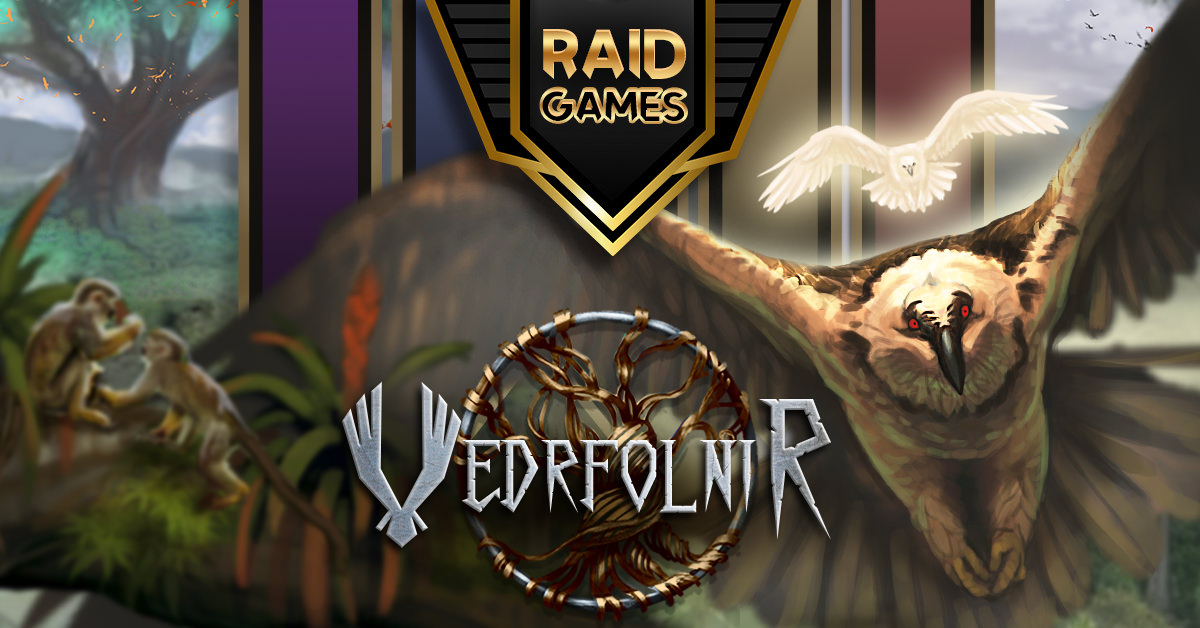 High atop the world tree Yggdrasil perched between the eyes of an eagle resides the mythological hawk Vedrfolnir! This Raid Boss has soared across the lands and descended upon Viking Clan with its razor sharp talons and blood red eyes. Prepare yourselves warriors for the formidable Vedrfolnir and claim the rewards destined for you. 
That's not all we have going on during this Raid, because the Raid Games have returned! Join one of 5 teams and complete checkpoints, earn rewards and compete for the top spot on the leaderboard. For more information on Raid Games please see our FAQ post here - https://support.kanoplay.com/hc/en/6-viking-clan/faq/355-raid-games-2-0-updated-jan-2023/ 
For Pirate Clan players, the Raid Games are on the way and pre-registration is open now! Jump on in and sign up for a team and prepare for the competition!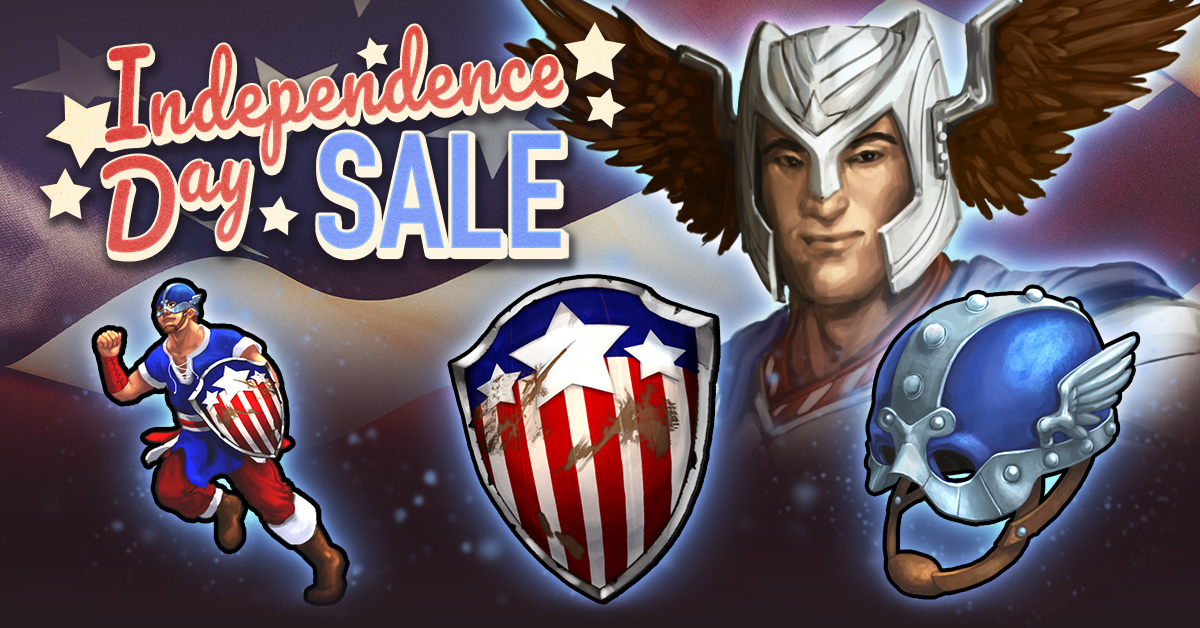 Also going on in Viking Clan is the Independence Day Sale! Available right now this promotion offers exclusive bundles and will be running until Saturday July 8th at 9AM (PDT). The Stars and Stripes Cowl is a fantastic piece of armor to check out that brings the attack power!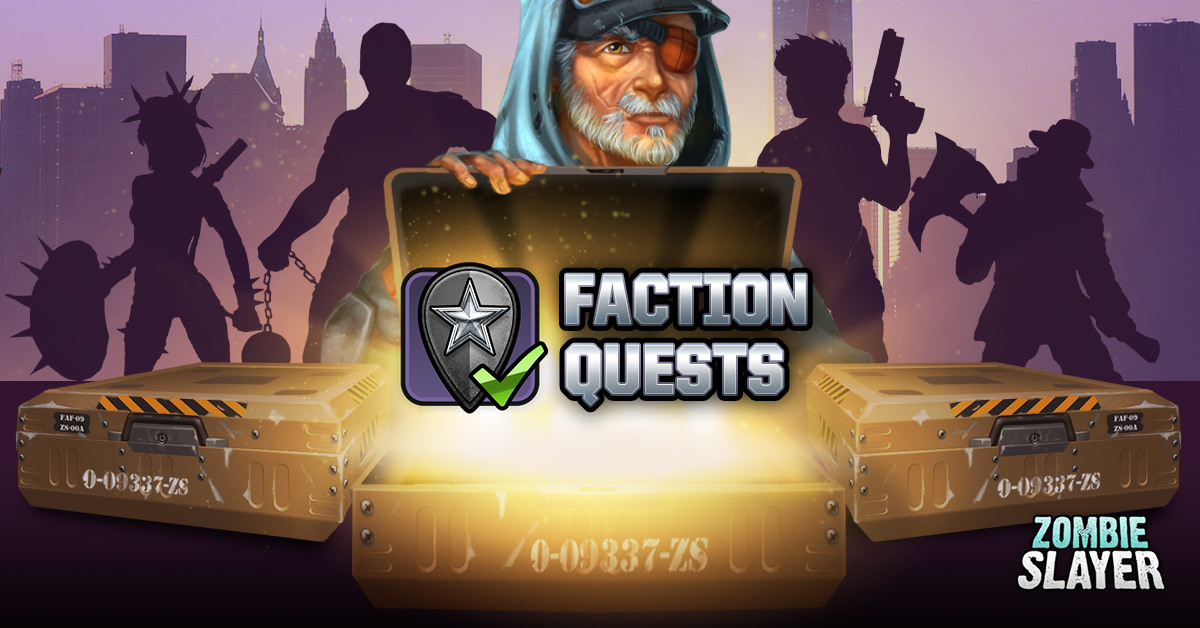 The Faction Quest event is live now in Zombie Slayer! Gather your Faction members and work your way through 6 quests to earn Loot Cases. Remember that Medium and Hard quests will reward UN Credits based on your contributions. 
This week a brand new Prestige Location was released to Zombie Slayer - Anchorage! Eligible Slayers can check it out now and start earning bonus XP, Gold, SP and Prestige Coins. If you need a refresher on how Prestige Locations work, check it out here - https://support.kanoplay.com/hc/en/7-zombie-slayer/faq/699-prestige-locations/  
Lastly, Pirate Clan and Mob Wars LCN, your Armada/Syndicate War events begin today. PC players can dive in now (10AM PDT), while the LCN event begins at 4PM (PDT). Battle hard for the best rewards and good luck!
General Updates
Thank you to everyone who joined Henry and Matt this past Tuesday for our big Raid Games Livestream! - In case you missed it, check it out here: https://www.youtube.com/watch?v=ElAGaj_0v74 We love chatting with players during it and we hope you enjoyed the special reward given out. Keep your eyes peeled for the next major livestream announcement, so you don't miss out!
A reminder that today and every Friday you can catch us on the Discord Livestream! On Fridays at 12PM PDT (or 3PM EDT) you can join us live in our growing Kano Community Discord. Hang out and find out what's happening next in our games, and who knows, you may just win yourself a prize of bonus FP or an exclusive item! 
You can ask us questions about the game and let us know what you'd like to see in the future - Check out the Discord here: https://discord.gg/prmJzPEXfT 
Admin Blitz Event

Next week join us for an Admin Blitz event in Pirate Clan! If you're around on the following date, make sure to drop by & nab some sweet Coin off of the Kano folk. Watch out for the group chats that get posted beforehand and remember to bump up those Admins Killed and Listed stats. 
Admin Blitz events will now also have a special Kano item giveaway, so don't miss out! We hope to see you there on: 
Tuesday, July 11th - Pirate Clan Server 1, Server 2, and the Kongregate & Armor Servers @ 3:00 PM (PDT).
# of Accounts Penalized/Suspended
:
14
Lame Joke of the Week:
What kind of tea did the American colonists want? 
Liber-tea!