Q3 Newsletter + TGIF! Game Updates for July 14, 2023
Happy Friday, players!
Newsletter
We want to start off by saying thank you to the over 120,000 new players who have joined since the beginning of the year (and all the players who have supported us since the launch of our games)! Recently, we've started posting our newsletter here as part of our Kanoplay Blog ~ Think of it like an expansion of our regular TGIF posts and a perfect way to stay in-the-loop. We've introduced a whole bunch of new features since the beginning of the year and we're really excited about what we have in store for the future.
First things first, we want to show our gratitude to all of our players! Here's an Exclusive Item with a Boost of your choice as a small token of our thanks for being a part of the community.
Click on the appropriate links below (for whichever game & server you play) to receive your free reward:
Mob Wars: La Cosa Nostra
Facebook
Server 1
Server 2
Kongregate
Armor
Pirate Clan
Facebook
Server 1
Server 2
Kongregate
Armor
Viking Clan
Facebook
Server 1
Server 2
Kongregate
Armor
Zombie Slayer
Facebook
Server 1
Server 2
Kongregate
Armor
In-Game Updates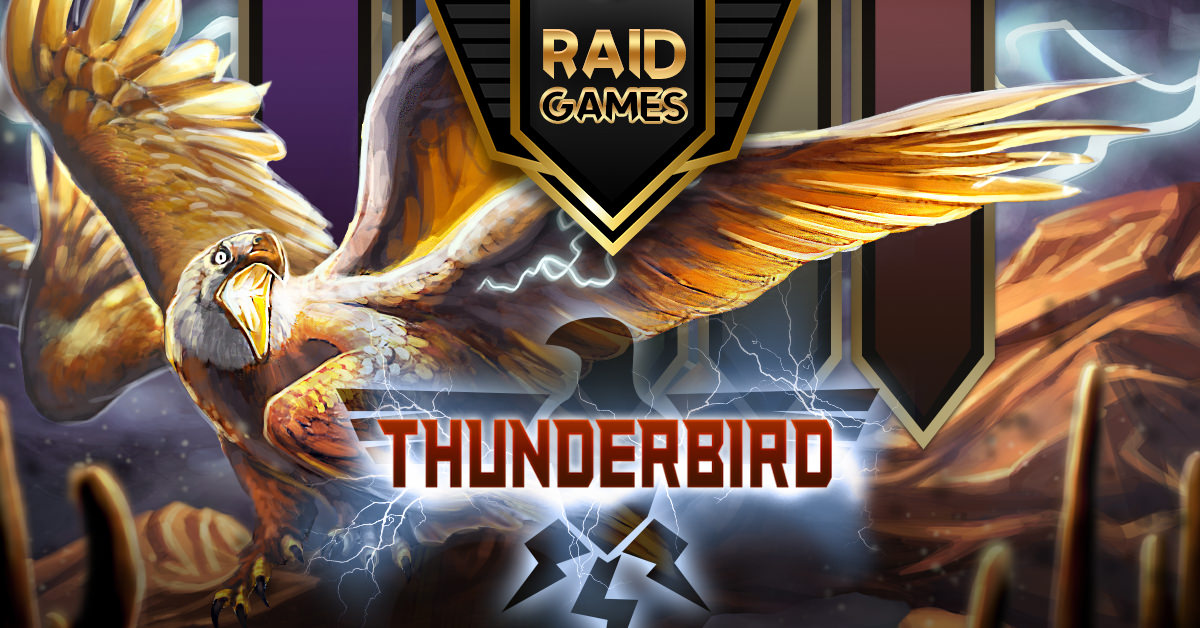 The clap of thunder roars high above the seven seas as a great winged shadow covers your ship. With every beat of its wings the crash of thunder can be heard across the world. Gather yourselves pirates because the Thunderbird Raid Boss has arrived in Pirate Clan! You'll need every ship and matey you can muster to challenge this Raid Boss to battle. Defeat this foe and earn XP and loot, but keep in mind there is more going on this week… 
That's because the Raid Games have returned! Join one of 5 teams and complete checkpoints, earn rewards and compete for the top spot on the leaderboard now with new achievements! For more information on Raid Games please see our FAQ post here - https://support.kanoplay.com/hc/en/5-pirate-clan/faq/354-raid-games-2-0-updated-jan-2023/

First off congratulations to all after a close event over in Viking Clan! Special mention to the Green Team for pulling off the victory! Well fought Vikings. 
For Zombie Slayer players, the Raid Games are on the way and pre-registration is open now! Jump on in and sign up for a team and prepare for the competition!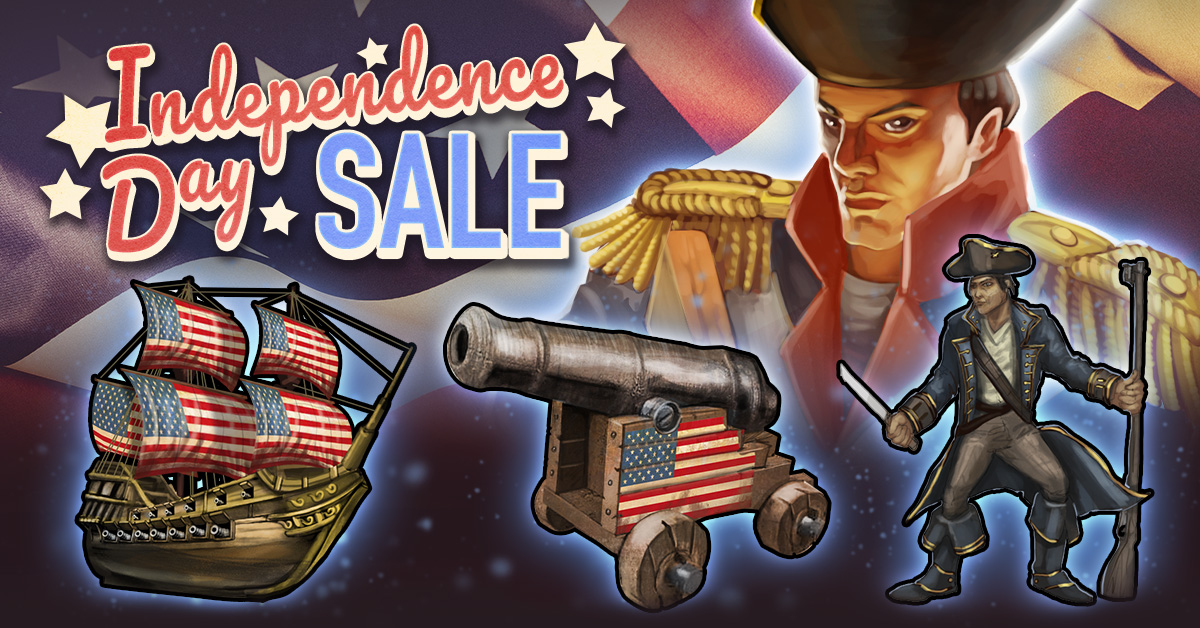 Also going on in Pirate Clan is the Independence Day Sale! Available right now this promotion offers exclusive bundles and will be running until Saturday July 15th at 9AM (PDT). The Stars and Stripes Cannon just might give you the firepower you need to blast that bird from the sky.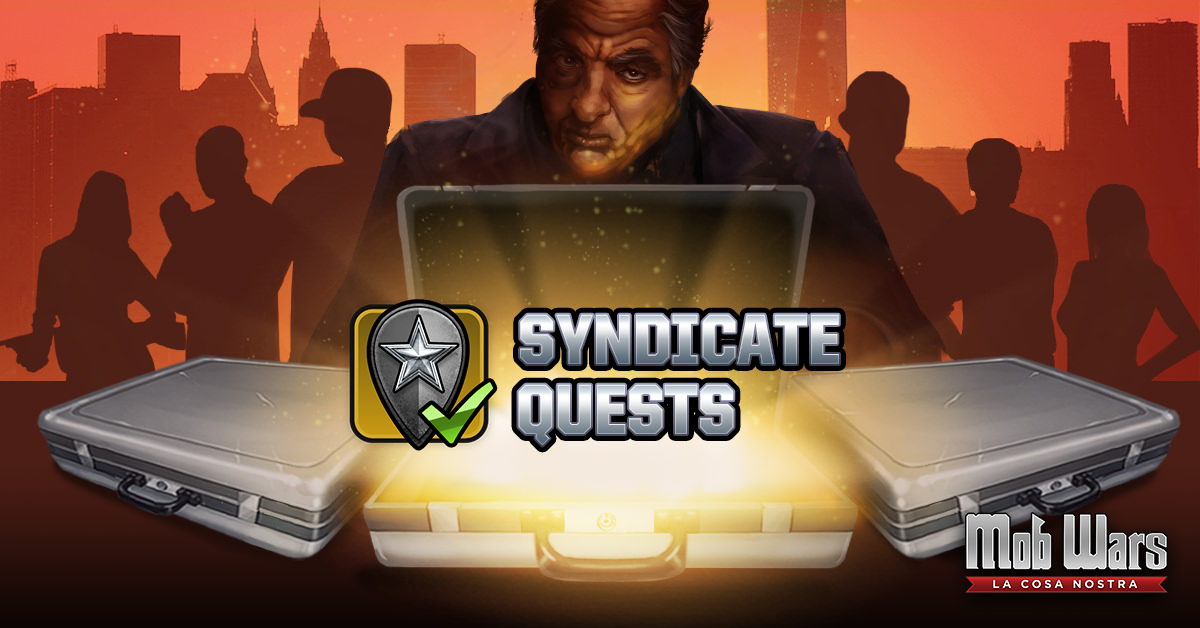 The Syndicate Quest event is live now in Mob Wars LCN! Gather your Syndicate members and work your way through 6 quests to earn Loot Cases. Remember that Medium and Hard quests will reward Favor Points based on your contributions.
Lastly, Zombie Slayer and Viking Clan, your Faction/Guild War events begin today. ZS players can dive in now (10AM PDT), while the VC event begins at 4PM (PDT). Battle hard for the best rewards and good luck!
General Updates
A reminder that today and every Friday you can catch us on the Discord Livestream! On Fridays at 12PM PDT (or 3PM EDT) you can join us live in our growing Kano Community Discord. Hang out and find out what's happening next in our games, and who knows, you may just win yourself a prize of bonus FP or an exclusive item! 
You can ask us questions about the game and let us know what you'd like to see in the future - Check out the Discord here: https://discord.gg/prmJzPEXfT 
Admin Blitz Event

Next week join us for an Admin Blitz event in Zombie Slayer! If you're around on the following date, make sure to drop by & nab some sweet Cash off of the Kano folk. Watch out for the group chats that get posted beforehand and remember to bump up those Admins Killed and Listed stats. 
Admin Blitz events will now also have a special Kano item giveaway, so don't miss out! We hope to see you there on: 
Tuesday, July 18th - Zombie Slayer Server 1, Server 2, and the Kongregate & Armor Servers @ 3:00 PM (PDT).
# of Accounts Penalized/Suspended
:
9
Lame Joke of the Week:
What did the parrot want for the 4th of July? 
A Fire-cracker!