Q1 Newsletter + TGIF! Game Updates for January 6, 2023
Happy Friday, players!
And happy New Year! Welcome to the first TGIF of 2023. The Kano team is back at it after the holiday break and we have lots coming up all year long that we can't wait to start sharing with you. So let's jump into the first update of the new year! 

We want to give a warm welcome to the 70,000+ new players who joined since we sent out our last quarterly newsletter! Recently we've changed things up and started posting our newsletter here as part of our Kanoplay Blog ~ Think of it like an expansion of our regular TGIF posts and a perfect way to stay in-the-loop.
First things first, we want to show our gratitude to all of our players! Here's an Exclusive Item with a Boost of your choice as a small token of our thanks for being a part of the community.
Click on the links below for your games to receive your free reward:

Mob Wars: La Cosa Nostra
Facebook
Server 1
Server 2
Kongregate
Armor

Pirate Clan
Facebook
Server 1
Server 2
Kongregate
Armor
Viking Clan
Facebook
Server 1
Server 2
Kongregate
Armor

Zombie Slayer
Facebook
Server 1
Server 2
Kongregate
Armor
You can check out our recent livestream recapping our year in 2022 - We held a big 2022 End of Year Livestream last week on the Mob Wars official YouTube and Facebook channels -> We went over all the new additions and features we've added to our games last year and if you missed it you can check it out right here: Mob Wars: LCN - End-of-Year 2022 Recap Livestream - YouTube

In-Game Events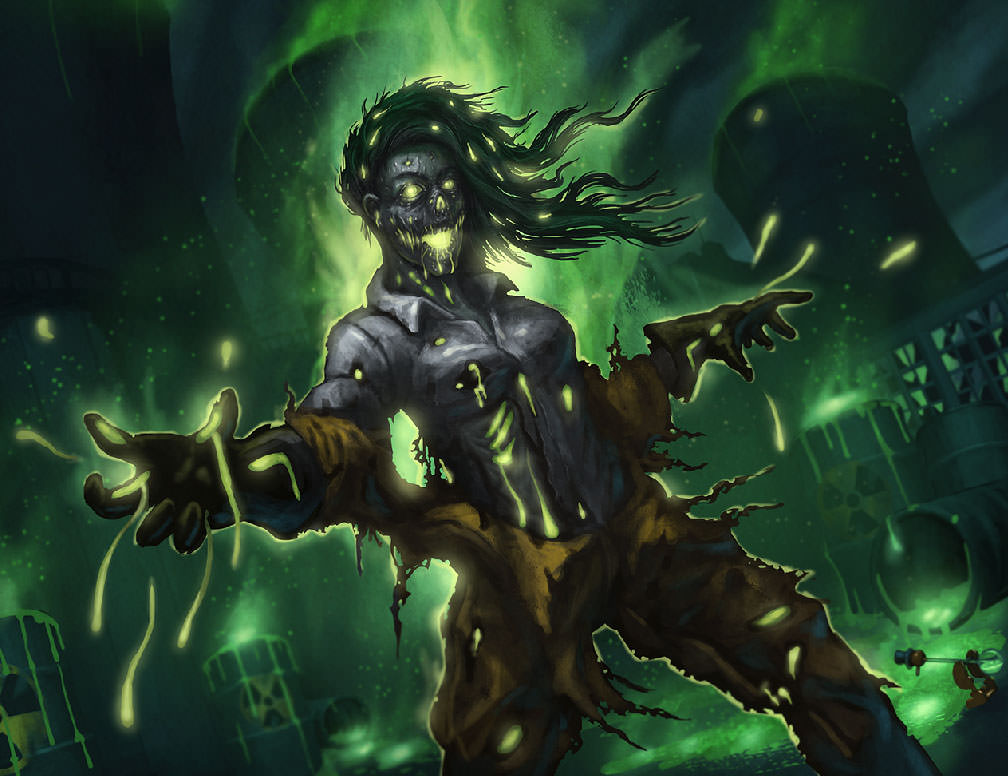 Watch out, Zombie Slayer players, because the Raid Games have begun and your undead Raid Boss the Nuclear Engineer has arrived! This Scientist was exposed to more than just the zombie virus… be careful and work with your squad to take them down. 
With the Raid Games back in Zombie Slayer, you may notice a few changes to the event! Every action (attack and healing) you take against the Nuclear Engineer will still contribute to your team's progress bar, and as your team completes checkpoints you will all earn special items. However, in this version of Raid Games the Gold Medal Achievement is no longer awarded to the first team to reach the final checkpoint! Instead, whichever team has the most actions at the end of the Raid Games will be declared the victor. For more info on the event check out our FAQ here: https://support.kanoplay.com/hc/en/7-zombie-slayer/faq/356-raid-games-2-0-updated-jan-2023/?p=all 
For Mob Wars LCN players, team pre-registration is now available for your upcoming Raid Games event.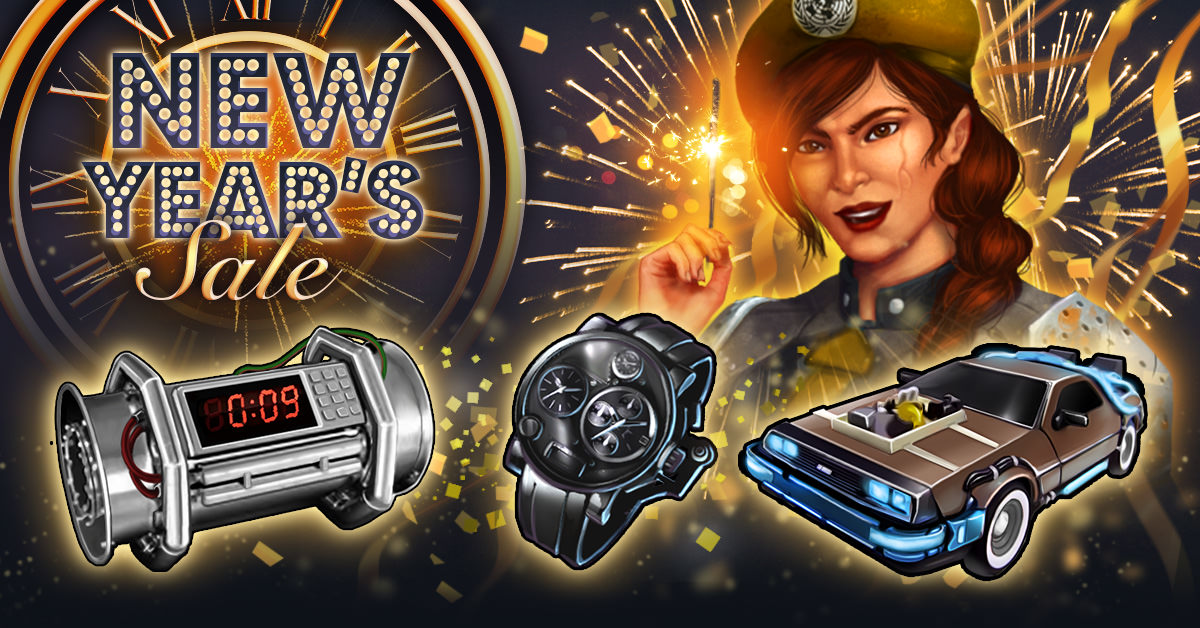 In celebration of the new year, Zombie Slayer is welcoming 2023 with the New Year's Sale! Available now until tomorrow Saturday January 7th at 9am (PST), you can check out the limited time bundles available in-game. The Chrono Keeper is a very handy gadget that will help keep you safe from the zombie hoard.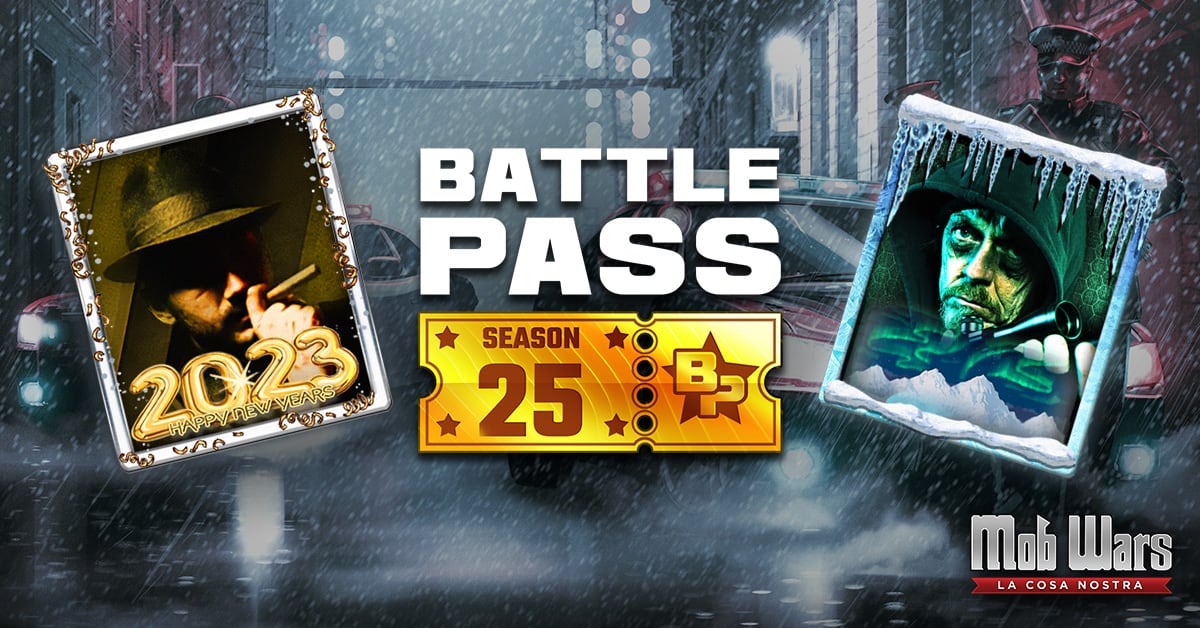 This week saw the start of a brand new season of the Battle Pass! Mob Wars LCN, Viking Clan and Pirate Clan players can check it out now in-game! There are great rewards to earn along the Free and Premium tracks including brand new customization options for your profile!

Across all four games we have new Gemstone crates available now! There are exclusive Legendary items to be found inside and remember the 3x Master Crates will always have at least one guaranteed Legendary item.
Viking Clan players, your Guild Quest event is on now. Work with your teammates to finish all six quests and earn yourself Loot Chests. Reminder that the Medium and Hard Loot Chests will reward Favor Points based on contribution. 
Lastly, Mob Wars LCN and Pirate Clan have their Syndicate/Armada Wars event running now. Battle hard for the best rewards! 
General Updates
Next week we will be hosting our weekly discord livestream on Friday Jan 13th at 12pm (PST). It is a great place to hangout with the Player Success team, fellow players, get game updates and potentially win one of our giveaways! 
Join our Discord here - https://discord.gg/prmJzPEXfT 
Admin Blitz Event

Next week join us for the Admin Blitz event in Mob Wars LCN! If you're around on the following date, make sure to drop by & nab some sweet cash off of some Kano folk. Watch out for the group chats that get posted beforehand and remember to bump up those Admins Killed and Listed stats. 
Admin Blitz events will now also have a special Kano item giveaway, so don't miss out! We hope to see you there on: 
Tuesday, January 10th - Mob Wars LCN Server 1, Server 2, and the Kongregate & Armor Servers @ 3:00 PM (PST).
# of Accounts Penalized/Suspended
:
7
Lame Joke of the Week:
Did you hear about the guy that started fixing breakfast at midnight on Dec 31st? 
He wanted to make a New Year's Toast!