TGIF! Game Updates for January 21, 2022
Happy Friday everyone!
We hope you've been having a great week and start to the new year. Let's jump right into the updates for the week!
In-Game Events

Happening right now in Viking Clan the formidable Raid Boss Grendel has appeared. Along with it is the Raid Games event, join your team and battle it out for the best prizes! The New Year's Sale is also running for another day, so check out the great offers while they are still here.
Join one of five teams and compete until January 28th at noon Pacific for the top spot! We've increased the Favor Point rewards for the placement achievements, so you definitely don't want to miss out on that. 
First place will get 30 Favor Points in addition to the Skill Point and item rewards (up from 10 Favor Points for the last Raid event!) and the other placements have seen similar increases.

Congratulations to the Blue Team for winning the 2022 Winter Raid Games in Mob Wars LCN! Make sure to head on over to the Raid tab and collect your placement Achievements.
Lastly, congratulations to our lottery winners from this past week!
Todd and Pam - Mob Wars LCN - 2042 Favor Points

Spyrita - Pirate Clan - 586 Favor Points 
Vitals Bar Update
Earlier today we released an update to the vitals bar on desktop (Cash, Health, Energy and Stamina). This revamp will include progress bars and more information when you hover over the timers, showing how long until you are fully refilled.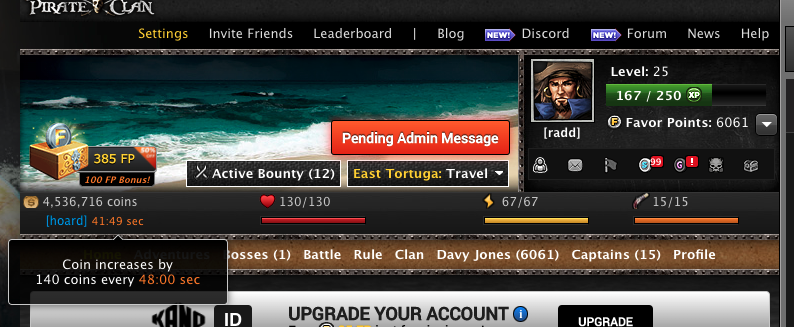 If you are interested in keeping the original version of this, we have also made that an option for players. Just go to your general settings and you'll see the choice there.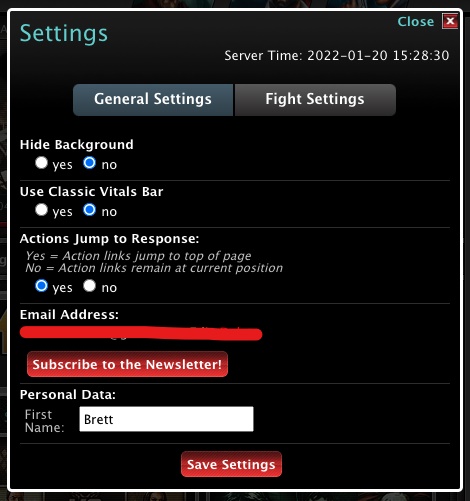 Next Week's Admin Blitz Event

Next week, we'll be holding an Admin Blitz in Pirate Clan! If you're around on the following date, make sure to drop by and nab some sweet cash off of some Kano folk:
Tuesday, January 25th: Pirate Clan server 1 and server 2 @ 3:00 pm Pacific
Frozen User Count:
6
Lame Joke of the Week:

What kind of dogs like car racing?
Lap dogs!