TGIF! Game Updates for February 10, 2023
Happy Friday, players!
Love is in the air, everyone! Valentine's Day is approaching and whether you're with people or alone we hope there will be some extra love in your life next week. The team at Kano has been very busy getting ready for a big 2023 and one part of that is the release of a brand new feature. Read on below for more info!

In-Game Events

When you hear that engine roar and the tires screech as it rips around the corner, get your head down and your weapon out. The Drive-By Raid Boss is tearing into Mob Wars LCN and this gang is peppering the streets with bullets. Gather your Mob and take down this Raid to earn XP, loot drops and there is even a Premium item to get this round!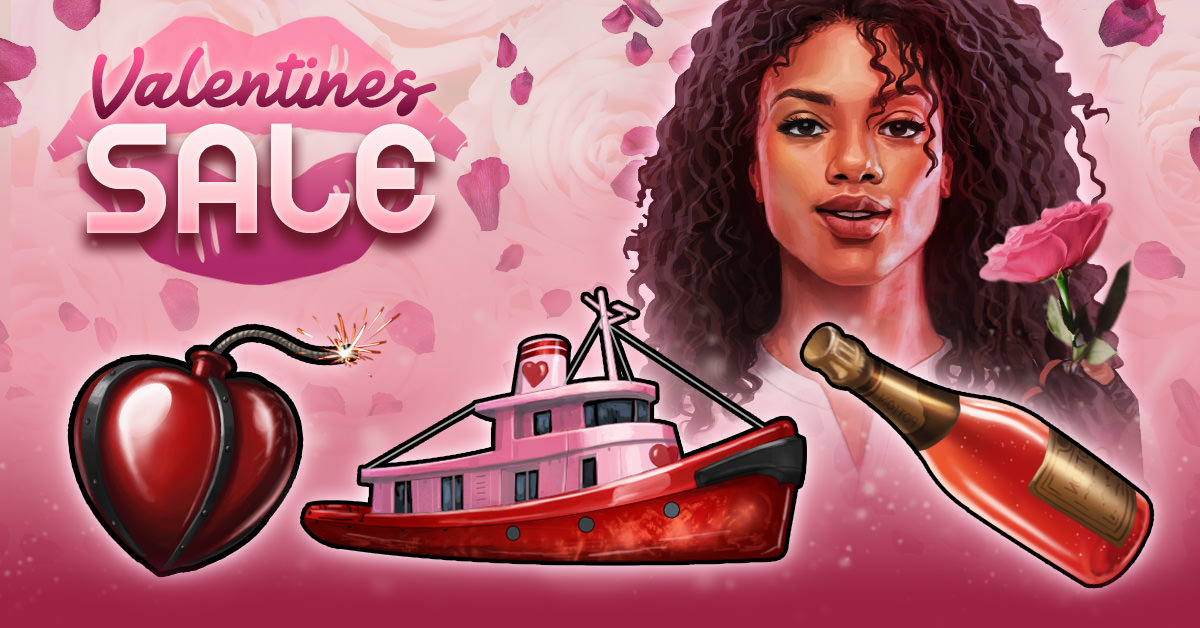 Happy Valentine's, Mob Wars LCN! To celebrate we're bringing you the best bundles around in the Valentine's Day Sale available right now in-game! The promotion runs until tomorrow February 11th at 9AM (PST), so check it out. The Valentine Rose is an excellent pickup that works as both a thoughtful gift as well as great protection.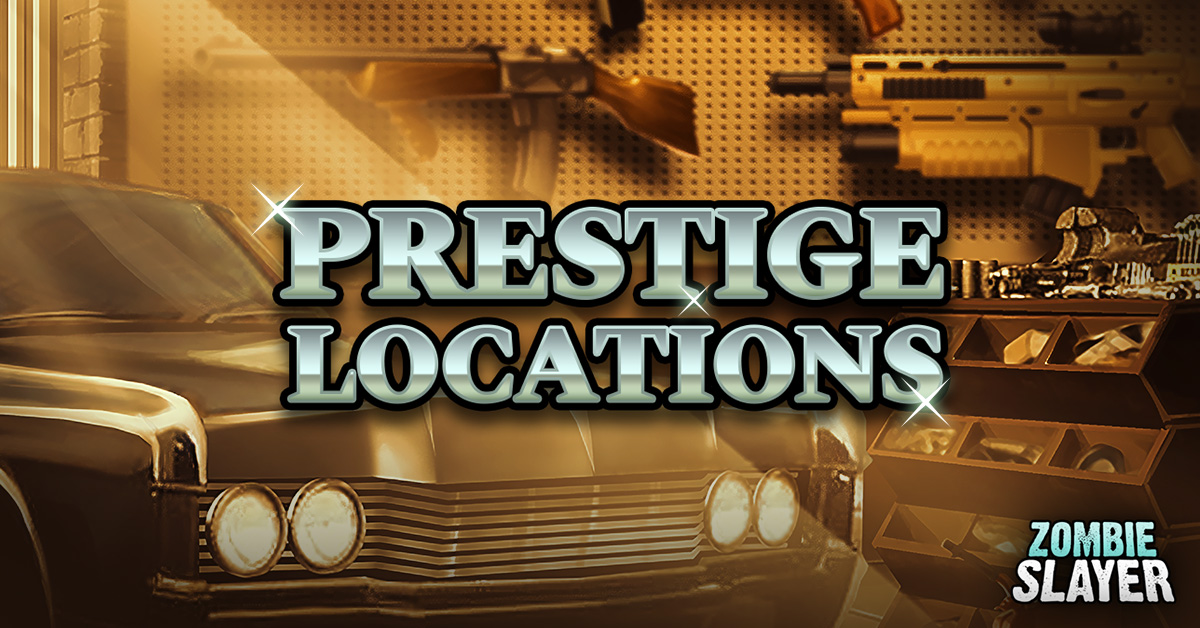 If you caught our last livestream then you knew this was coming, Prestige Locations have arrived! Prestige Locations will allow players who have completed previous locations to dive back into them and earn XP, Cash, and new Achievements. That's not all though, players will also earn Prestige coins as they play, which can be redeemed in the Prestige Shop for very exciting rewards. 
Hitting Zombie Slayer first, Paris will be the first Prestige Location and it will be released on Wednesday February 15th at 10AM (PST). We can't wait for players to dig into this new release! If you'd like more info on how it works, check out our FAQ article or rewatch our recent Prestige Locations Livestream:
https://support.kanoplay.com/hc/en/7-zombie-slayer/faq/699-prestige-locations/ 
https://www.youtube.com/watch?v=Xi_O7EOPA20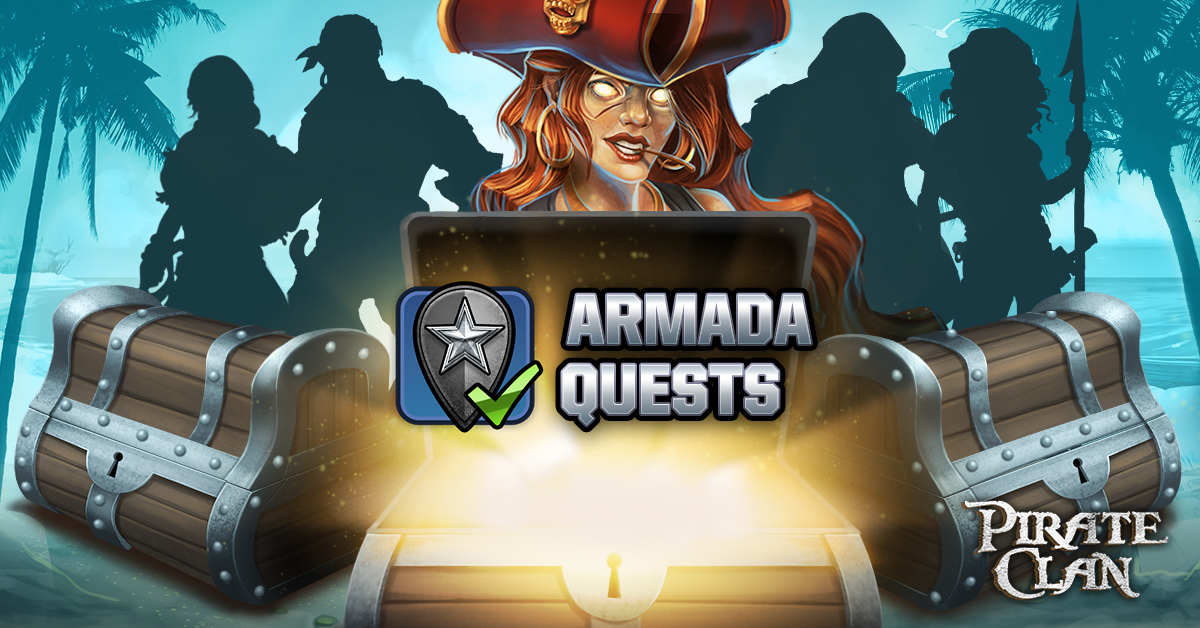 Pirate Clan players, you have an Armada Quest event on right now! Gather your Armada members and complete all six quests to earn Loot Chests. Remember that the medium and hard quests will reward Favor Points based on your contributions.
There is a special weekend calendar running now until February 13th at 10AM (PST), Love Is War! Complete the calendar to receive lots of XP, a clear bonus, and a special art background.  
Lastly, Viking Clan and Zombie Slayer your Guild/Faction War events are on today. VC players can hop into it now and ZS will begin at 4PM (PST). Battle hard and good luck!
General Updates
Next week, you can catch us on Friday for the Discord Livestream - Every single Friday at 12:00PM PST (or 3:00PM EST) you can join us live in our growing Kano Community Discord - Hang out and find out what's happening next in our games, and who knows, you may just win yourself a prize of bonus FP or an exclusive item!

Discord is a great place to hangout with the Player Success team and connect with other players in-game -> You can ask us questions about the game and let us know what you'd like to see in the future - Check it out here:
Admin Blitz Event

Next week join us for an Admin Blitz event in Viking Clan! If you're around on the following date, make sure to drop by & nab some sweet Cash off of the Kano folk. Watch out for the group chats that get posted beforehand and remember to bump up those Admins Killed and Listed stats. 
Admin Blitz events will now also have a special Kano item giveaway, so don't miss out! We hope to see you there on: 
Tuesday, February 14th - Viking Clan Server 1, Server 2, and the Kongregate & Armor Servers @ 3:00 PM (PST).
# of Accounts Penalized/Suspended
:
29
Lame Joke of the Week:
Do you have a date for Valentine's Day?
Yes, it is February 14th!