TGIF! Game Updates for December 23rd, 2022
Happy Friday, players!
Can you believe it's the last TGIF of the year? If you're in the Pacific Northwest (like those close to Kano HQ) we got hit hard by a winter storm! Thankfully we're just heating up in terms of content we're bringing to you, our players!
In-Game Events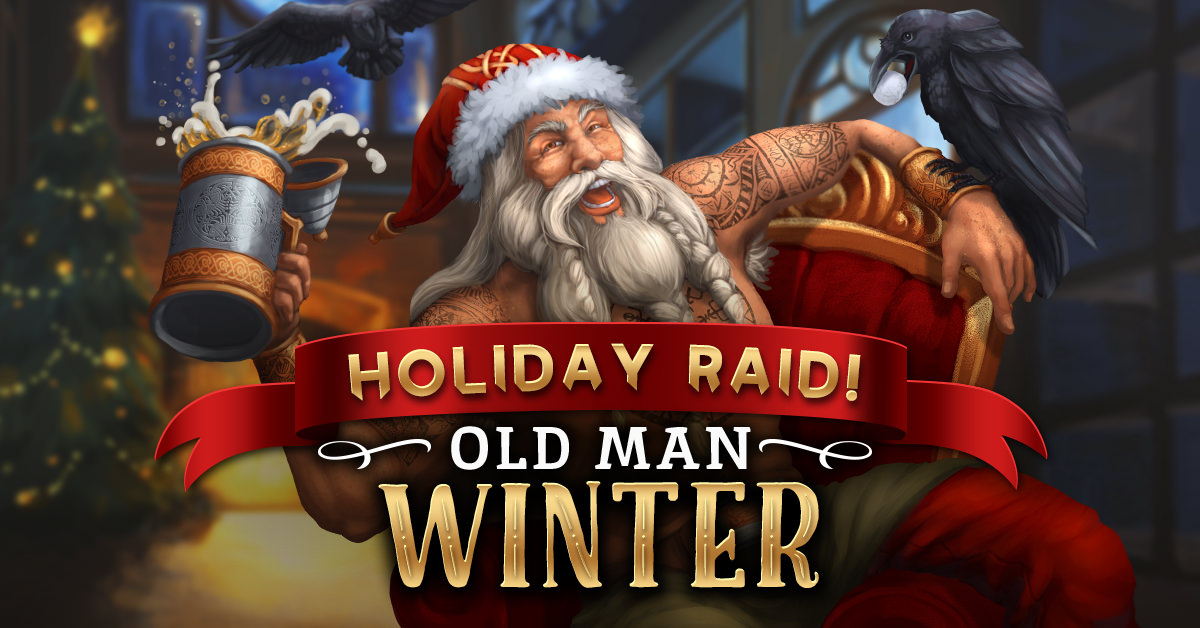 Old Man Winter? No, it's not a Scooby-Doo villain responsible for shutting down an ice skating rink for nefarious purposes, it's our Holiday Raid Boss for Viking Clan players! This cold & chilling challenger is back - > can you gear up to take him down and potentially earn some exclusive drops? 🎁 He's deceptively jolly, but don't let your guard down, if his attacks land, he'll deliver an icy blow!
This event has you working on building toys/gifts (as a way of attacking the Holiday Raid Boss). You can read up on our Holiday Raid bosses here: https://support.kanoplay.com/hc/en/6-viking-clan/faq/698-holiday-raids/?p=all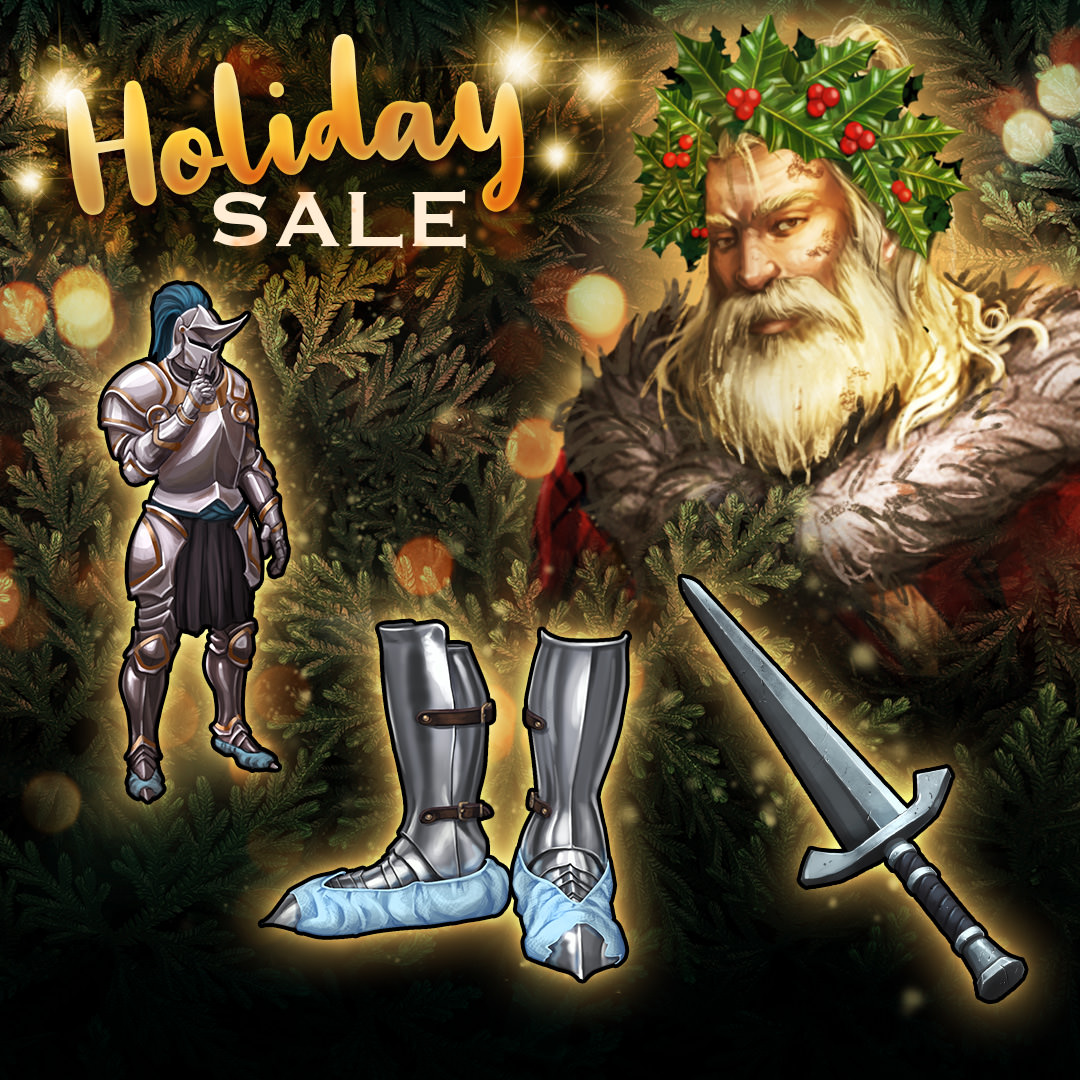 What's the holiday season without a great sale? The Viking Clan Holiday Sale is on NOW, but you only have until 9am PST TOMORROW to grab exclusive in-game items. Take advantage while you can and take on Old Man Winter (zoinks!) - FP items and bundles are available, we hope you find the right gift!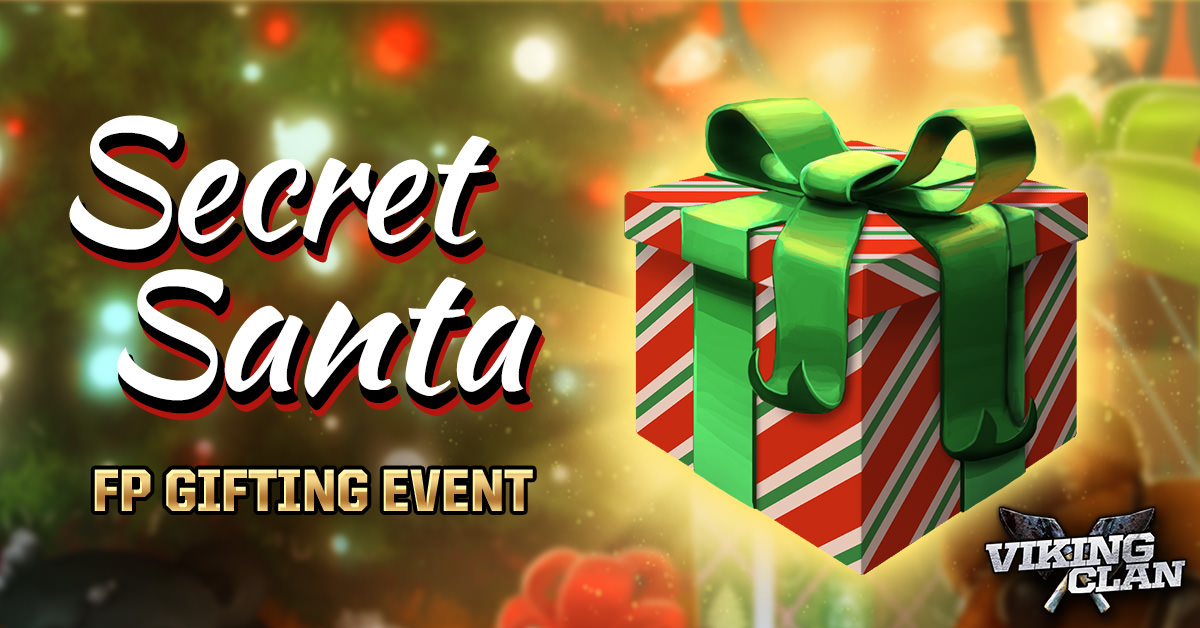 The hits just keep on coming for Viking Clan as we have our brand new feature available - SECRET SANTA!


Players in a Guild will progress their bar by purchasing FP. Each time the bar fills up, everyone in the Guild gets a prize! There is no limit to how many times you can fill up the bar and start earning FP gifts for all your Guild members. This FP-gifting event will be running alongside the Old Man Winter Holiday Raids
If you haven't seen it already, make sure to check out Ben on our Youtube video explaining the new event & how it all works: https://www.youtube.com/watch?v=5vLI7j_9p7w

Hey, what about Pirates, I hear the Pirate Clan players say? Well, you've got Armada Wars going on RIGHT NOW. YAR!!
Zombie Slayer players are also amidst their Faction Quests, as of yesterday and Mob Wars: LCN players have the Syndicate Wars event starting at 4pm PST today. Be sure to log-in and gear up for the fight.


Discord / Livestream News

We want to thank everyone for attending today's Discord livestream and congratulations to all the winners of our FP / exclusive item giveaway! We won't be doing a Discord livestream next Friday, however we will be live on the official Mob Wars Facebook / YouTube pages with our 2022 End-of-Year Livestream.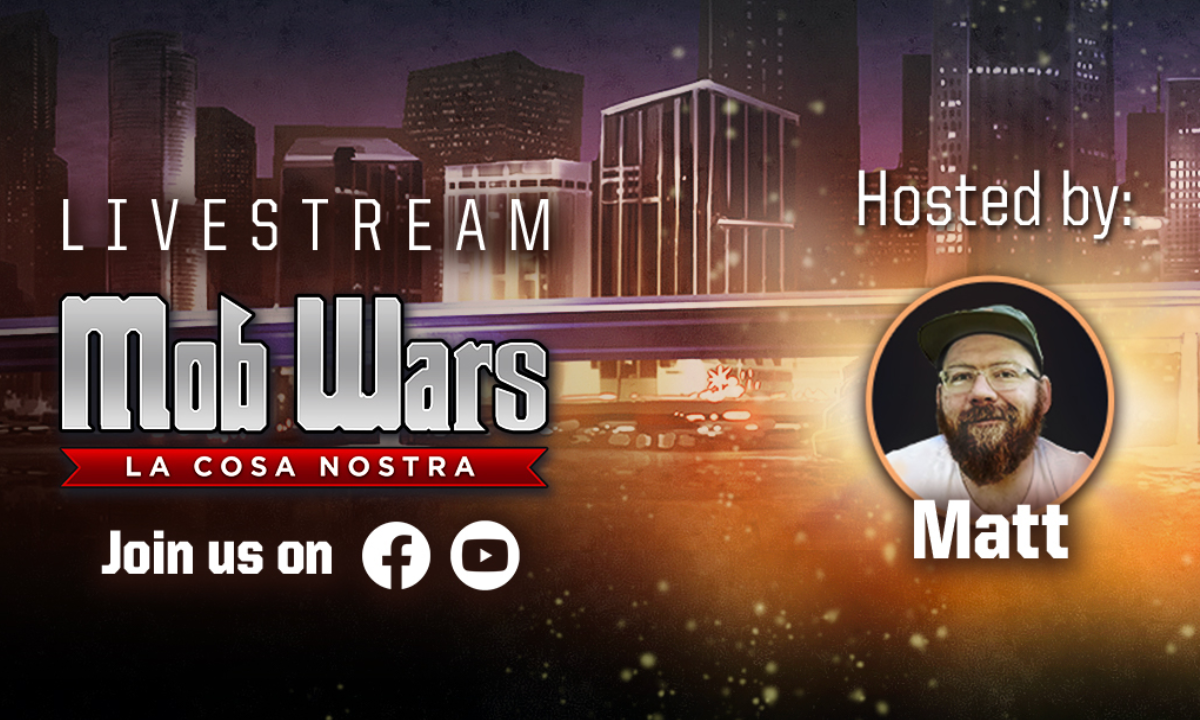 Join us on Friday December 30th at 1:00PM Pacific (4:00PM Eastern) for your chance to win an exclusive Kano Lootcase - Click below to save your seat and get notified when we're live:
https://www.youtube.com/watch?v=fGoePuc9IiE

You can head over to the Mob Wars Youtube page right now and save your seat! We'll also be doing some giveaways exclusive to viewers of that stream. Be there, and don't miss out! 


Holiday Update
With Christmas & the holiday season upon us, it's important to note that the Kano offices will be closed December 24th-27th, returning on the 28th. Ticket responses will be delayed accordingly, please be aware. Additionally due to the holiday break, we will not be hosting the Admin Blitz or the Discord Livestream next week.

Some news on next week (since we won't be posting a TGIF) -> On Thursday December 29th at 9AM Pacific, we've got a Raid Boss setting sail in Pirate Clan - Queen Anne's Revenge is headed straight for you, so gear up and get ready to head out into the battlefield to take her down - We'll also be running the Pirate Clan - New Year's Sale with some new exclusive items available (so mark your calendars)


That's all from us - On behalf of the entire Kano team, we want to express a massive thank you to all our players for supporting us and allowing us to continue growing 14 years later. We have a ton of great surprises in store for 2023, so make sure to continue tuning into our Livestreams and TGIFs, wherever you may be. 
Happy Holidays!
# of Accounts Penalized/Suspended
:
12
Lame Joke of the Week:
What do Reindeers always say before telling you a joke?

Just wait, this one is gonna sleigh you..