TGIF! Game Updates for December 2, 2022
Happy Friday, players!
The Holiday season has arrived and everyone at Kano is very excited about it. We hope everyone is staying warm; the snow has started hitting us here in Victoria. Let's get into the holiday spirit with some updates to share with you all! 
In-Game Events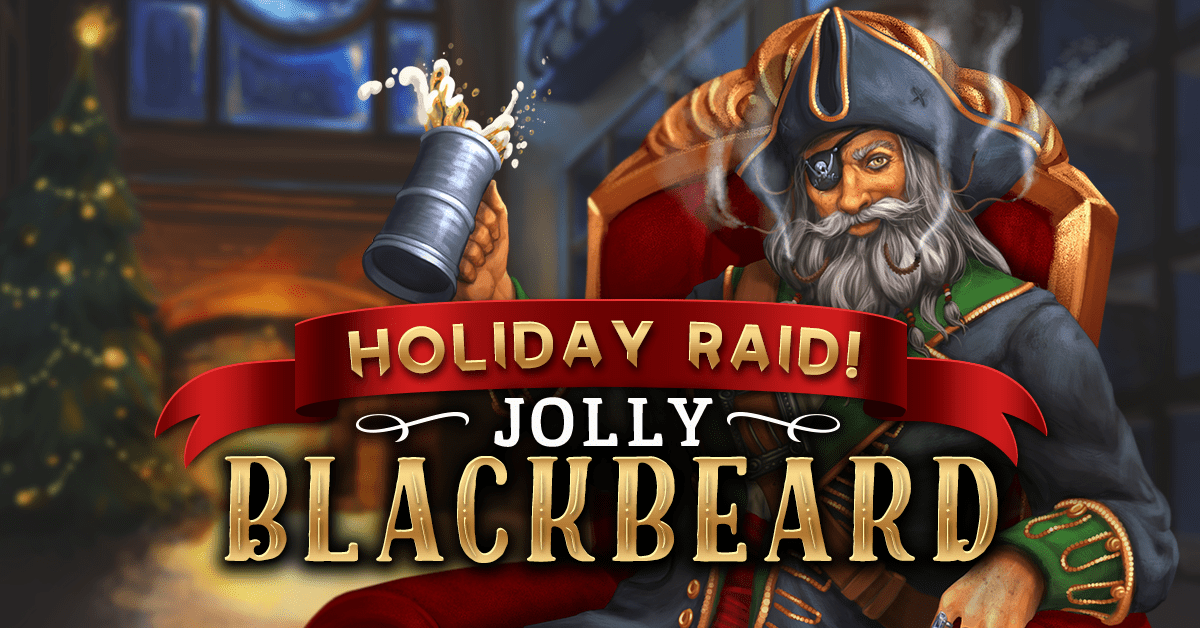 You better watch out, you better not cry and you better hide the rum because the Jolly Blackbeard Raid Boss has returned to Pirate Clan! He may look jolly and festive but this pirate boss is no Santa Claus. Call on your fellow pirates to stop this legendary pirate and claim your treasure!
Speaking of Raids, congratulations to all the teams in Viking Clan that competed in the Guild Raid event! Here were this season's winners:
[RVV] Royal Vikings of Valhalla

[SLAY] Slayers Sanctuary

[FMH] Fingers MistfitS Hurting
Major kudos to our top three Guilds! 
A reminder for all Viking Clan players who participated in the Guild Raid event, you may now collect your rewards and Achievements by heading to your Raids page.
Live right now in-game is the Pirate Clan Holiday Sale! There are exclusive bundles available and the sale will only be running until tomorrow Saturday December 3rd at 9am (PST). The Christmas Loot Bag is a great addition to any Pirate's arsenal this Holiday season. 
This week also saw the release of a new promotion for Pirate Clan players, Secret Santa! Throughout the event, any time an Armada member makes an in-game purchase of FP, that purchase will go towards an Armada-wide Secret Santa progress bar. When the progress bar is completed, every Armada member will receive a free gift of 20 FP. If you fill the progress bar beyond 100% any extra percentage points will go towards your Armada's next Secret Santa progress bar. Since the holidays are all about giving, there is no limit to the number of gifts that Santa can deliver to your Armada!
We put out a brand new video going over this new feature, so check it out here on our Youtube page - https://tinyurl.com/275fhzsn 
Mob Wars LCN players, the Syndicate Quests event is on now, running until this Monday at noon. Work together to complete all 6 Quests and earn Loot Cases for the whole Syndicate! Remember, completed Medium and Hard Quests will also reward you with Favor Points based on your individual contribution.
Zombie Slayer and Viking Clan players, your Faction/Guild Wars events are running now. Who will claim top prize in each Division? Only time (and effort) can tell!
Lastly, next week across all 4 games will be Blitz week! There will be a higher frequency of Blitz events running, so keep a close eye on the Hitlist and Bounty List. 
General Updates
Just a reminder that our Kano Community Forums are now officially live! This is the perfect place to discuss the games with fellow players, meet new people, and submit feedback directly to the Kano team. Browser players from all four games can sign up by clicking on the text bubble icon in the "Follow Us" header in-game. Mobile players can sign up by finding the "Forum" button in the "More" tab. 
Next week we'll be hosting our weekly Discord Livestream on Friday December 9th at 12:00 PM Pacific Time. It's an opportunity to chat with the Player Success Team, learn about game updates, and potentially win one of our giveaways! 
The Discord server is a wonderful space to chat with Kano staff and your fellow players as well as join in on things like the "Question of the Day." Join the community by clicking the following link:
https://discord.gg/prmJzPEXfT 
Admin Blitz Event

Next week join us for the Admin Blitz event in Zombie Slayer! If you're around on the following date, make sure to drop by & nab some sweet cash off of some Kano folk. Watch out for the group chats that get posted beforehand and remember to bump up those Admins Killed and Listed stats. 
Admin Blitz events will now also have a special Kano item giveaway, so don't miss out! We hope to see you there on:
Tuesday, December 6th - Zombie Slayer Server 1, Server 2, and the Kongregate & Armor Servers @ 3:00 PM Pacific Time.
# of Accounts Penalized/Suspended
:
28
Lame Joke of the Week:
What kind of ball doesn't bounce? 
A Snowball!