TGIF! Game Updates for December 16, 2022
Happy Friday, players!
The weather keeps getting colder and the end of the year approaches. While holidays are beginning to start for a lot of people there is still lots going on in-game, so let's jump into it! 
In-Game Events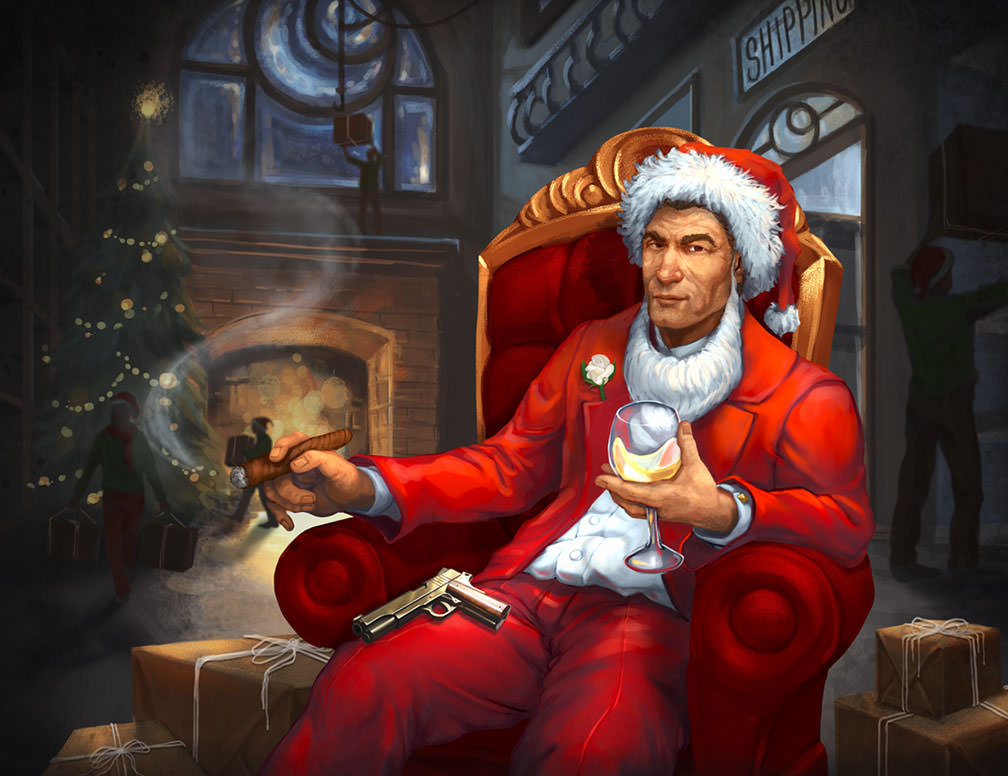 Don't be fooled because this isn't Santa Claus visiting the mobsters of Mob Wars LCN, it's The Clausfather! It won't be gifts and cheer that he's dishing out to the members of the LCN community. Prepare yourself, gather your friends and take down this Christmas charlatan to claim all the XP and loot that is rightfully yours.
Thanks to all our Zombie Slayer players last week who competed in the Holiday Raid event. Your reward collection is now available on the Raid Boss page in-game.  
Last note on Raids, starting next week in Viking Clan the Raid Pass will be gone and players will be able to summon their boss directly from the Raid Boss page. As always, if any questions come up please contact our support team.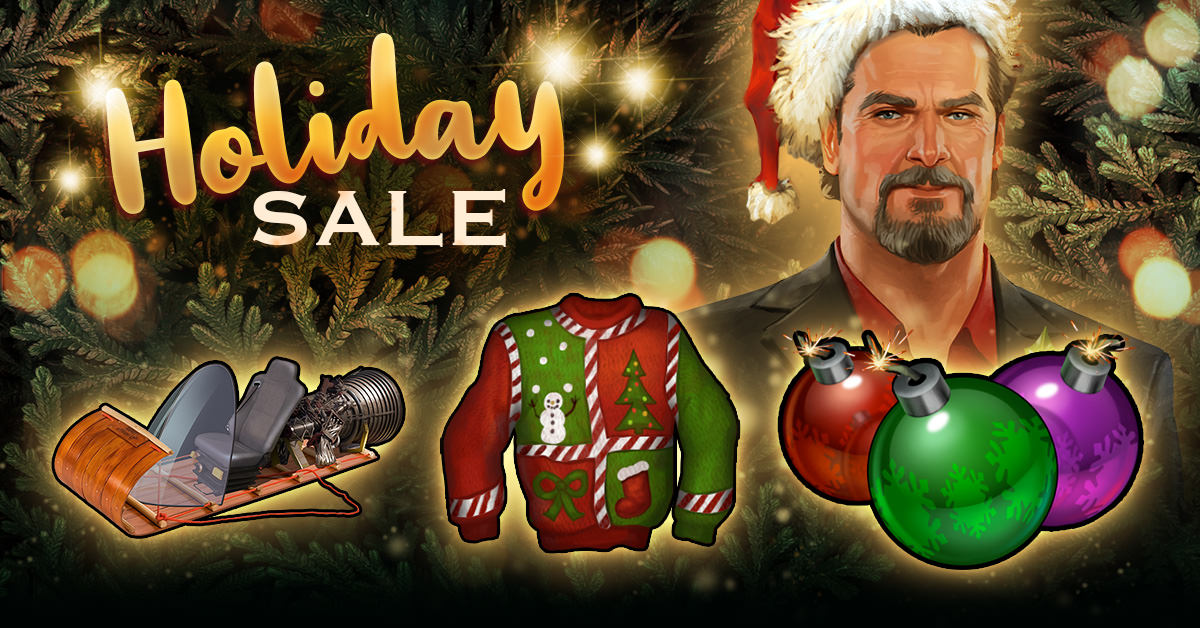 Hooray! The Holiday Sale has arrived in Mob Wars LCN and is available right now in-game! There are exclusive bundles available and the sale will only be running until tomorrow Saturday December 17th at 9am (PST). Don't forget your Ugly Holiday Pullover for all your festive gatherings this year.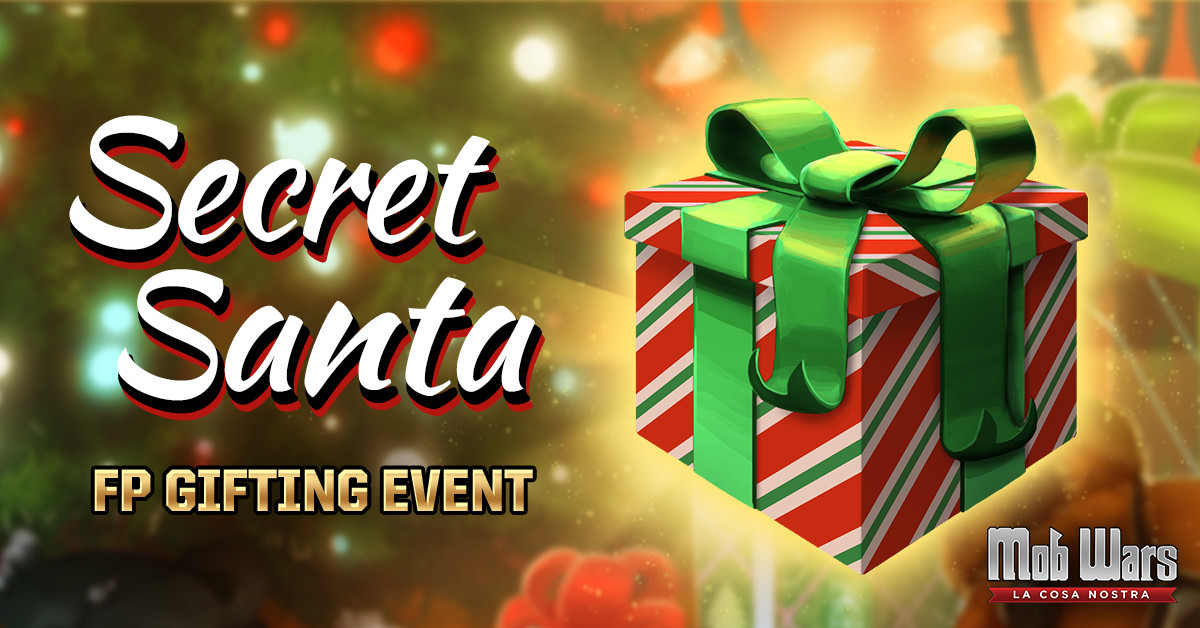 This week also saw the release of a new FP gifting event for Mob Wars LCN players, Secret Santa! Throughout the event, any time a Syndicate member makes an in-game purchase of FP, that purchase will go towards a Syndicate-wide Secret Santa progress bar. When the progress bar is completed, every Syndicate member will receive a free gift of 20 FP. If you fill the progress bar beyond 100% any extra percentage points will go towards your Syndicate's next Secret Santa progress bar. Since the holidays are all about giving, there is no limit to the number of gifts that Santa can deliver to your Syndicate!
We put out a brand new video going over this new feature, so check it out here on our YouTube page - https://tinyurl.com/275fhzsn 

Viking Clan recently saw the release of a brand new location, the Hall of Einherjar. The co-op boss, minigame and crafting are now available too!
Pirate Clan players, the Armada Quests event is on now, running until this Monday at noon. Work together to complete all 6 Quests and earn Loot Chests for the whole Guild! Remember, completed Medium and Hard Quests will also reward you with Favor Points based on your individual contribution.
Viking Clan and Zombie Slayer players, your Guild/Faction Wars events are running now. Who will claim top prize in each Division? Only time (and effort) can tell! 
General Updates
Next week we'll be hosting our weekly Discord Livestream on Friday December 23rd at 12:00 PM Pacific Time. We'll be running a Holiday-themed Discord stream and it's an opportunity to chat with the Player Success Team, learn about game updates, & potentially win one of our giveaways!
The Discord server is a wonderful space to chat with Kano staff and your fellow players as well as join in on things like the "Question of the Day." Join the community by clicking the following link:
https://discord.gg/prmJzPEXfT 
That's not all the livestream news though. On Friday December 30th at 1pm (PST) join Matthew for our year end livestream! We'll be going over some highlights from the year, chatting with players as well as doing trivia and item giveaways. We hope to see you all there! 
Admin Blitz Event

Next week join us for the Admin Blitz event in Viking Clan! If you're around on the following date, make sure to drop by & nab some sweet coin off of some Kano folk. Watch out for the group chats that get posted beforehand and remember to bump up those Admins Killed and Listed stats. 
Admin Blitz events will now also have a special Kano item giveaway, so don't miss out! We hope to see you there on:
Tuesday, December 20th - Viking Clan Server 1, Server 2, and the Kongregate & Armor Servers @ 3:00 PM Pacific Time.
# of Accounts Penalized/Suspended
:
29
Lame Joke of the Week:
What do you call a broke Santa? 
Saint Nickel-less!