TGIF! Game Updates for August 12, 2022
Happy Friday players!

It's finally here, Friday has arrived! We hope you've had a great week, it's been a busy one over here at Kano with lots of new developments. The sun is out and shining, and we hope you've been able to get some sunshine this week ~ Let's dive into what's happening in our games, shall we?
In-Game Events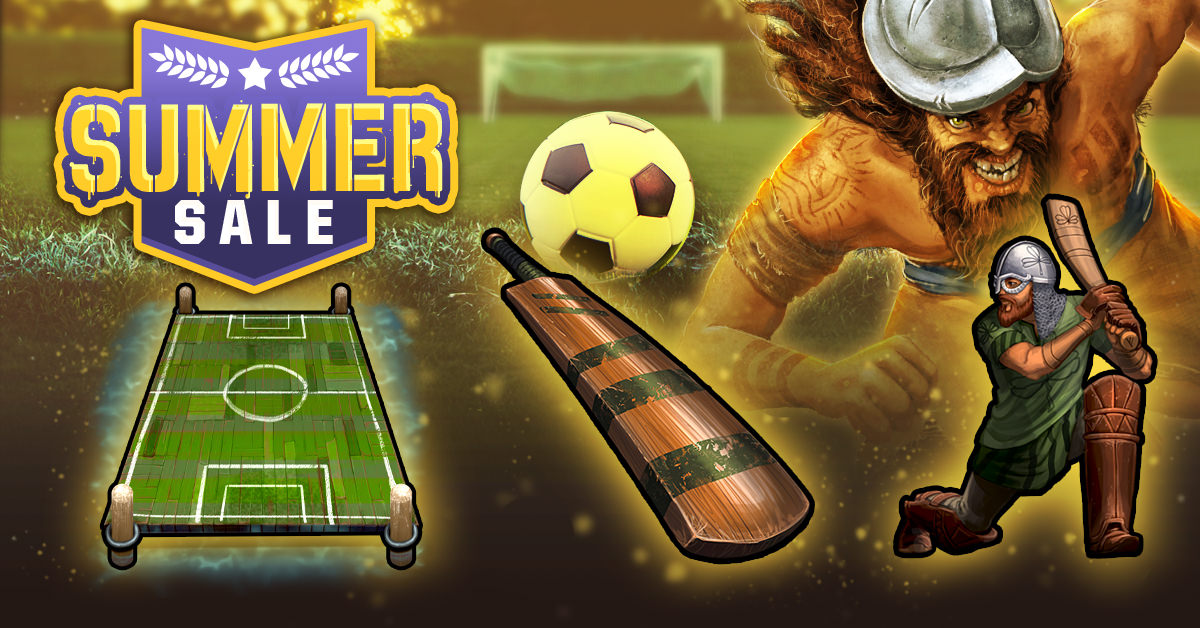 Pirate Clan players, to help you beat the heat the Summer Sale is available now in-game! These exclusive offers won't be around long as the sale is set to end tomorrow on Saturday August 13th at 9AM (PDT). The Summer Sports Batsman has a powerful swing and is a great addition to any crew!

The sea grows restless and that is because the primordial sea goddess Tiamat has arrived! Pirate Clan players, prepare your Raid parties for this legendary dragon of the ocean. Bring her down to earn all that well deserved plunder for you and your crew. 
Alongside the return of Tiamat, also comes another round of the Raid Shop! While the event is active, players will earn special Raid Tokens for doing any actions against Raid Bosses. They will then have the opportunity to spend those Raid Tokens in the Raid Shop for event-specific items and Loot Chests! Our handy FAQ page has more details on how the event works if you need a refresher - https://kano.helpshift.com/hc/en/5-pirate-clan/faq/545-raid-shop/     
That's not all, Mob Wars LCN players have their Syndicate Quest running now over the weekend! Sync up with your Syndicate to complete your 6 quests and earn special Loot Cases. Both Viking Clan and Zombie Slayer gamers have their Guild/Faction Wars events on now! Work with your team and get the most points you can to earn rewards.

Lastly, we've got a new Weekend Calendar Challenge available across all of our games. The Krazy Kart Ride calendar is live, check it out and complete it for a special item!
Livestreams Next Week!
Next week the Player Success team is bringing you two livestreams! The first is a big one happening on Tuesday August 16th (at noon Pacific) which will be available to watch on our Facebook and YouTube pages. We'll be covering some news and updates as well as running a special Super Trivia game! Fifteen questions and tons of Favor Points to win; we hope to see you there!
Oh but wait, there's more! Next Friday August 19th (at noon Pacific) the Player Success team will be bringing you another livestream hangout over on our Discord! We'll be going over some weekly highlights as well as spinning the wheel for Favor Points and item giveaways!
You can join our Discord community by clicking on the link here - https://discord.gg/prmJzPEXfT 
If you need a refresher/introduction to Discord, we recommend our video here - https://tinyurl.com/mwevv9pf 
Admin Blitz Event

Next week we'll be hosting an Admin Blitz event in Zombie Slayer! If you're around on the following date, make sure to drop by and nab some sweet cash off of some Kano folk. We'll be listing as many landlubbers as we can and we hope to see you all there~! We love chatting with players during these events, so watch out for the group chats and remember to bump up those Admins Killed/Listed stats. We hope to see you there on:
Tuesday, August 16th - Zombie Slayer Server 1 and Server 2 @ 3:00 pm Pacific.
# of Accounts Penalized/Suspended:
14
Lame Joke of the Week: 
What was wrong with the wooden car?
It wooden go!