TGIF! Game Updates for April 1, 2022
Happy Friday, everyone!
It's April Fool's Day, and unfortunately that means this will be the last ever TGIF! blog post… 
…until next Friday, of course! No, that's as close as we'll get to pulling any pranks this year. We promise that all the news and updates found in this entry are the real deal. Read on to find out what's happening in the Kanoverse this week!

In-Game Events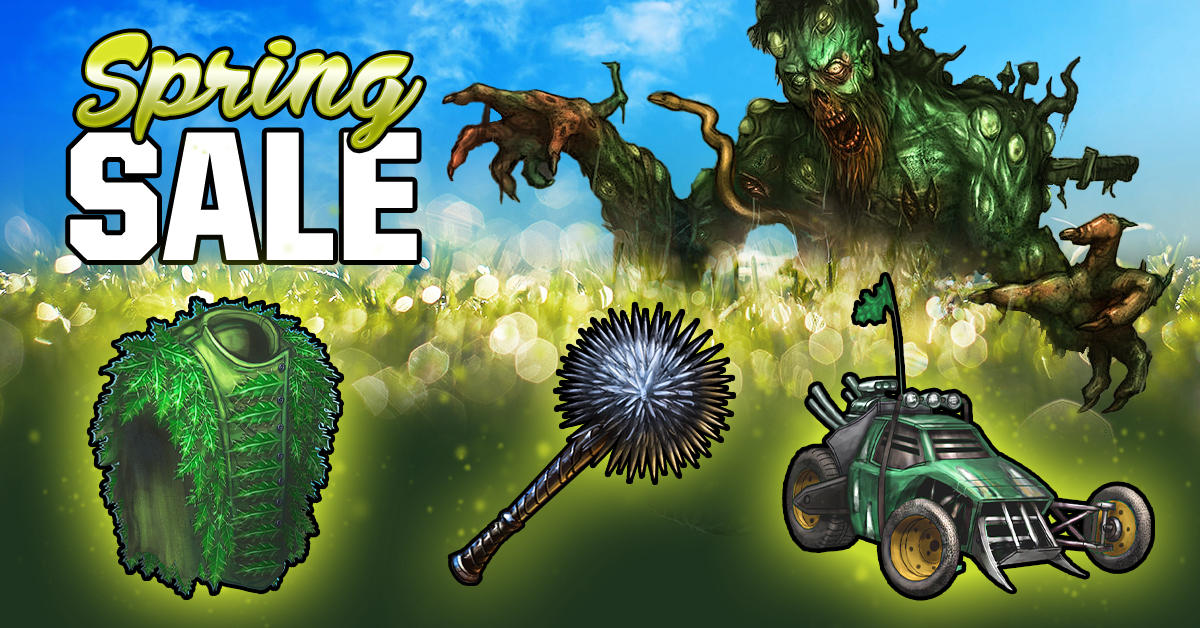 The Spring Sale has arrived! Starting off in Zombie Slayer this weekend, there are great limited time bundles available right now. It'll be running until April 2nd, so hurry over and check it out, Slayers! 

The Rockabilly Zombie has been rockin' and rollin' and now makes her return to Zombie Slayer! Call on your allies and prepare for battle as you work to earn those Superior item drops. That's not all though this weekend for our Zombie Slayer players…

The Faction Raid event is back! As you defeat the Rockabilly Raid Boss you will be progressing towards unlocking your Faction-only Raid Boss, the Augmented Zombies! You and your Faction will need to work together to defeat as many of these Faction Raid Bosses as possible to place higher on the leaderboard and earn some excellent rewards. Go check out our FAQ for more details on how the event works: https://kano.helpshift.com/hc/en/7-zombie-slayer/faq/519-faction-raids/ 
Just a reminder that the new season of the Battle Pass has begun in Mob Wars: LCN, Viking Clan and Pirate Clan! Good luck to everyone and remember to collect your rewards.  

Across all 4 games we have released our new Easter Crates. Grab those brand new Legendary items while you can!
Discord Livestream Fridays! 
Looking to earn some free FP or UNC? Join the Kano Player Success Team every Friday at 12:00 noon Pacific Time for our Discord livestreams! These livestreams are a bit more casual than our usual fare; we'll give you a quick recap of the week before handing out some free goodies. Everyone who participates in the chat will be entered for a chance to win 1 of 5 prizes of 50 FP each!
You can join our Kano Community Discord server by clicking the following link:
We hope to see you there!

Admin Blitz Update and Next Week's Event!

Next week, we'll be holding an Admin Blitz in Mob Wars LCN! If you're around on the following date, make sure to drop by, and nab some sweet cash off of some Kano folk:
Tuesday, April 5th: Mob Wars LCN Server 1 and Server 2 @ 3:00 pm Pacific
Frozen User Count:
4
Lame Joke of the Week:

What's a gas pump's favorite holiday?
April Fuel's Day!