TGIF! Game Update for July 15, 2022
Happy Friday, everyone!

The summer continues to roll along and with it the Summer Raid Games event! We've got your weekly updates ready for you, so let's jump right in. 
In-Game Events
The Independence Day Sale has pulled into port over in Pirate Clan! We've got some top tier exclusive bundles on sale now until tomorrow Saturday July 16th at 9:00 AM PDT. Check them out while you can and if you're looking to strengthen your fleet's power, we recommend the Patriotic Vessel with its high attack.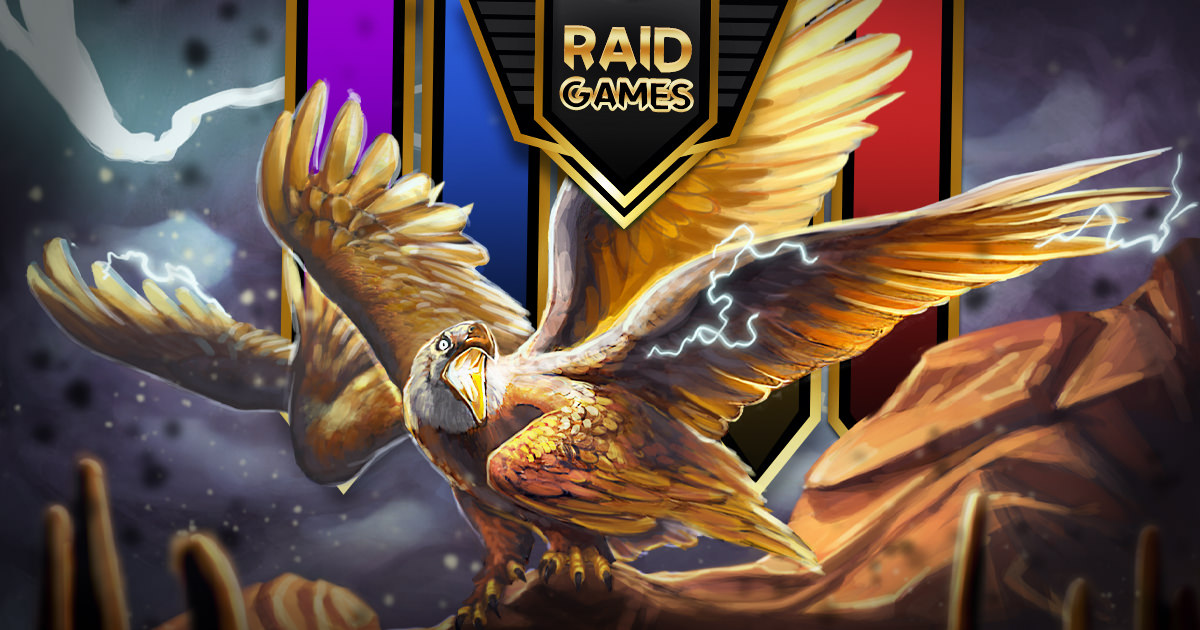 It may be clear skies at the moment, but that can change in a flash! The Thunderbird Raid Boss returns this weekend to Pirate Clan! This great winged beast will shake the skies as it soars over the ocean looking for lost pirates. The Summer Raid Games event arrives alongside the Thunderbird, so good luck against this formidable boss.

In Pirate Clan, join a team and take down as many Thunderbird Raid Bosses as you can; any actions done will help your team to progress through the tiers. There are a ton of rewards to earn during the event and if you need a refresher on how it works, check out our article here:
https://kano.helpshift.com/hc/en/5-pirate-clan/faq/354-raid-games/?p=all

Attention, Zombie Slayer players! Pre-registration is open now for your upcoming Summer Raid Games event! The Games start next Thursday, so join your desired team before it fills up! 

Our last note on the Summer Raid Games this week: congratulations to the Green Team in Viking Clan! After a close start with Purple, the Green team was able to close it out and claim victory! Great work by all the players that participated; if you head over to the in-game Raid page now you can collect your rewards and Achievements for your placement. 
We have some other events going on in our games at the moment. Mob Wars LCN players, you have your Syndicate Quest event happening over the weekend. Finally, Viking Clan and Zombie Slayer gamers your Guild/Faction Wars events are on now! 
Discord Livestream Fridays!

Next week we'll be hosting another livestream over on our Discord! Come join the Player Success team on Friday July 22nd at 12 PM PDT. We'll be going over some weekly highlights as well as spinning the wheel for chances at Favor Points and item giveaways! 
You can join our Discord community by clicking on the link here - https://discord.gg/prmJzPEXfT 
If you need a refresher/introduction to Discord, we recommend our video here - https://tinyurl.com/mwevv9pf 
Admin Blitz Event

Next week we'll be hosting an Admin Blitz event in Zombie Slayer! If you're around on the following date, make sure to drop by and nab some sweet coin off of some Kano folk. We love chatting with players during these events, so watch out for the group chats and remember to bump up those Admins Killed/Listed stats. We hope to see you there on:
Tuesday, July 19th - Zombie Slayer Server 1 and Server 2 @ 3:00 PM PDT.
Frozen User Count:
10
Lame Joke of the Week: 
Why don't pirates shower before they walk the plank? 
Because they'll just wash up on shore after!