Kano ID Set Up and Information
Hey all,
Over the next couple of days, we're going to be introducing the Kano ID system to our games. This will provide you with a unified login for our games on KanoPlay and will allow you easier access to that site and some other benefits!
When you play our games after we roll this out, you will see a banner on the home page prompting you to make a Kano ID which will look like this:

You can either enter your email there and hit Upgrade, or open a modal with the info button. That will display the following page explaining the benefits of a Kano ID and giving you another spot to fill in your email. If you already have a KanoPlay account, please us that email address to sign up for a Kano ID!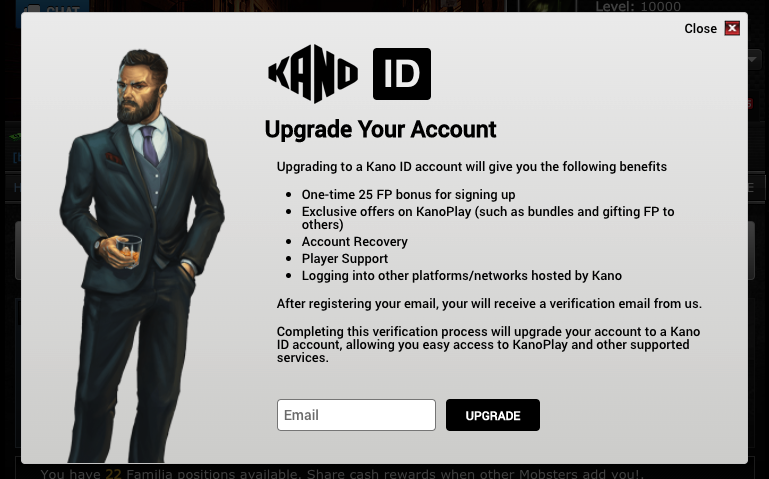 When you enter your preferred email address, you'll receive an email from us at that address to complete the set up. This email will lead you to the following page, where you will finish setting up your account and receive 25 FP/UN for doing so!
Please note, if you are using an email address for an existing Kano Play account, please use that email/password combination here.
If this is a new account, the steps here are the same, but you will be making a new Kano ID.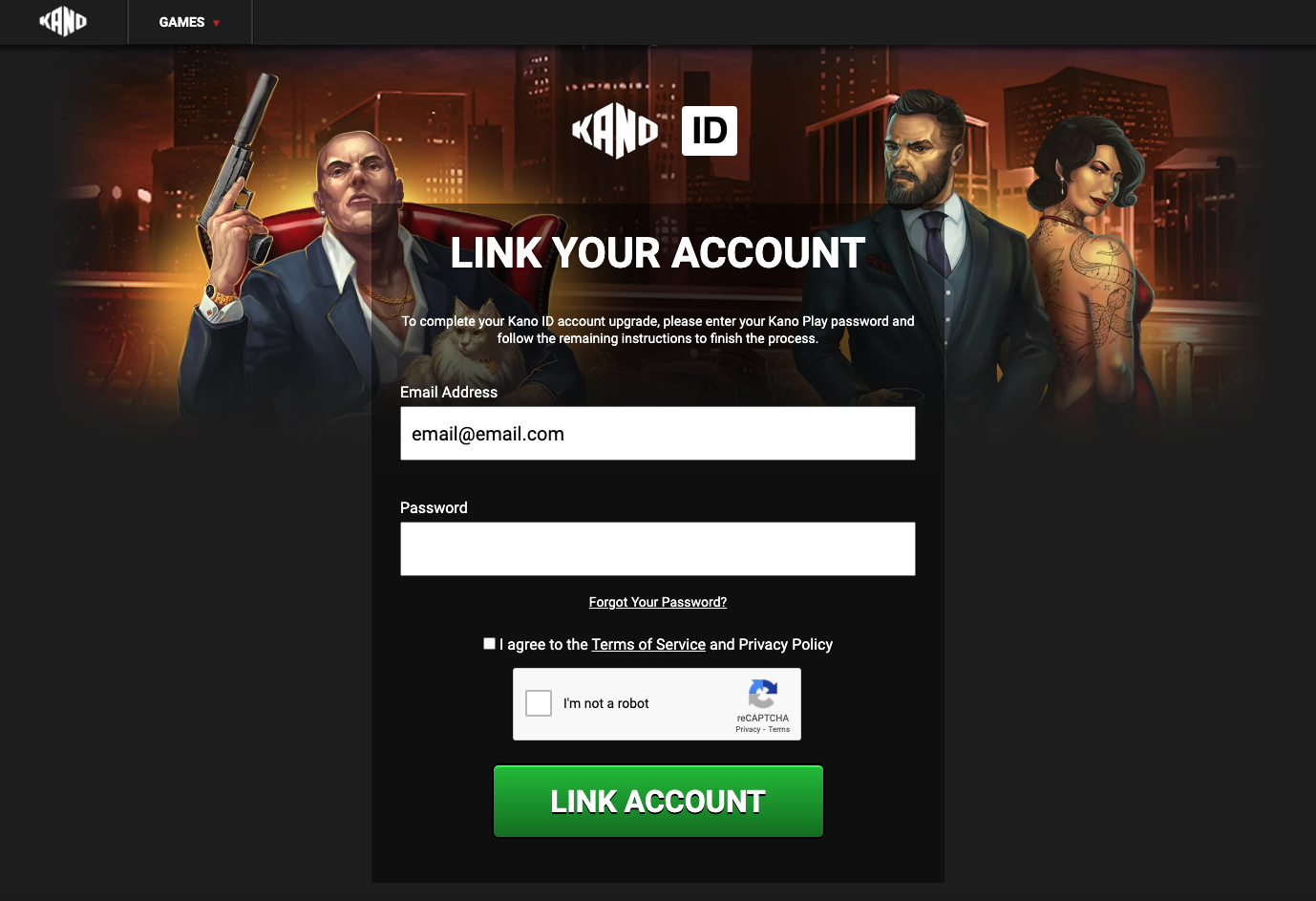 If you have any questions or run into any difficulties setting up your Kano ID, please contact us in Support!